CNN's Carol Costello made a somewhat bizarre jab at some Fox News hosts on Monday morning.
Costello, who anchors the 9-11:00 a.m. hours of "CNN Newsroom," took to her Facebook wall to tease upcoming stories. She started off her post, however, by mentioning the posture and what she called "strange 'leg crossings'" of some unnamed female Fox News hosts.
Costello wrote, "Good Morning! Each morning we are amazed at the excellent posture and strange "leg crossings" on Fox's early, early news. I have tried to get my legs to do that...but, it hurts. What can I say, it's a slow Monday!"
Fox News' early news program is "Fox & Friends First," which airs weekdays from 5-6:00 a.m., just before "Fox & Friends" with Steve Doocy, Gretchen Carlson and Brian Kilmeade.
"Fox & Friends First" is hosted by a rotating pair of female Fox News personalities. See a photo from Friday's "Fox & Friends First" below.
PHOTO: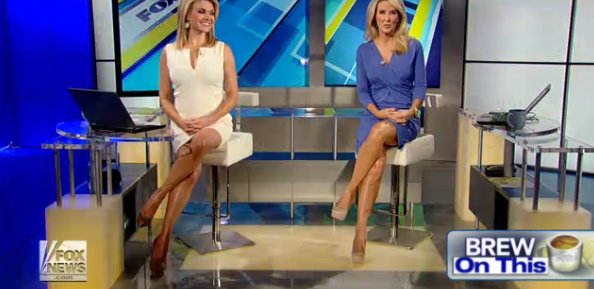 BEFORE YOU GO
PHOTO GALLERY
Faces of Fox News