Gwen Stefani turns 43 next month and she's never looked better. The No Doubt frontwoman has been busy promoting her band's latest album, "Push and Shove," which drops Sept. 25, but still manages to maintain a successful relationship in the spotlight.
The superstar singer opened up in Marie Claire's October 2012 cover story about her marriage to fellow musician Gavin Rossdale -- they're about to celebrate a major marriage milestone -- and whether or not they plan on adding to their family anytime soon.
"A miracle…my biggest accomplishment is my marriage so far. Because it's hard, everyone knows it's hard." Stefani said about reaching her 10-year anniversary with Rossdale, adding, "[Marriage] is something that I always wanted to do successfully. It was a dream of mine. I like the official-ness and the family-ness of it all, having the same name and making decisions together."
Though they've been together for a decade, the couple is still going strong, despite the pressure Hollywood tends to put on high-profile relationships.
"[Our relationship] is better than it's ever been. Like, we're learning about each other all the time. He's an amazing dad, he works so hard -- I can hear him writing songs through the wall, and it is at a much quicker pace than me!" she said, adding, "He balances me out. And he -- he never stops liking me, which is awesome! It makes me feel happy, that someone likes me as much as he does."
The couple are parents to two young, rowdy boys -- Kingston, 6, and Zuma, 4 -- but does Stefani see a third child in their future? Perhaps she did at one point, but these days she's just happy with her two boys.
"I really, really, really wanted one about two years ago," Stefani said about wanting another baby. "And it didn't really work out. So…I feel good with what we've got. Everything works out how it should. You can't plan anything, right? You can try."

Check out some photos from Stefani's shoot below and don't miss Marie Claire's October 2012 issue, on newsstands Sept. 18.
PHOTOS: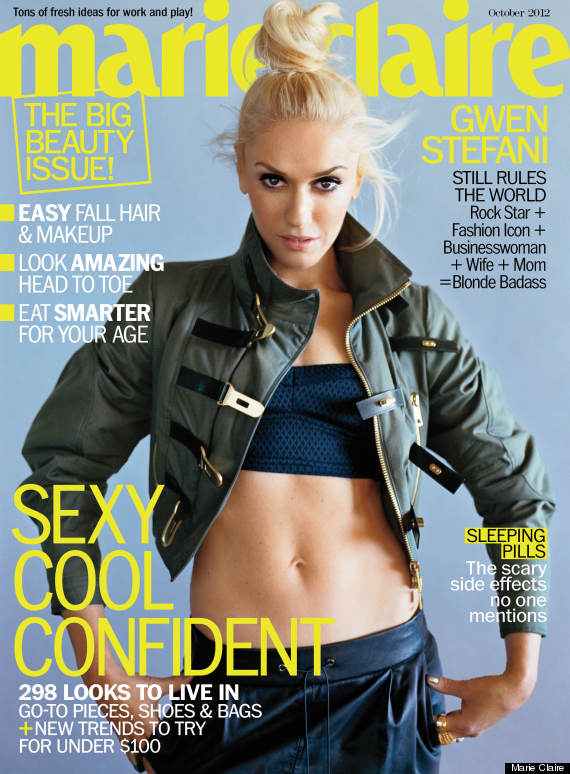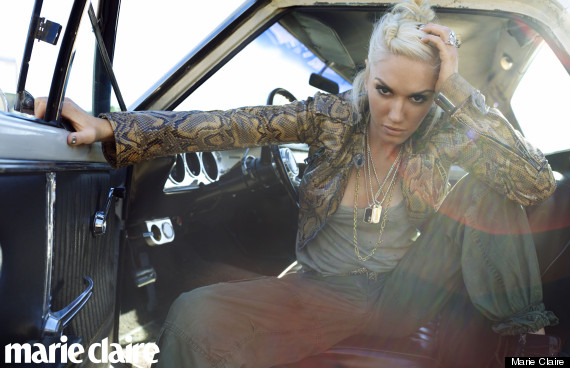 PHOTO GALLERY
Gwen Stefani
BEFORE YOU GO