Kim Kardashian has duked it out in more "who wore it better" battles than any other celebrity we can think of -- the girl gets her photo taken so often, people are bound to notice when she wears the same dress as someone else. But, this time, it looks like another star has taken a page directly out of Kim's stylebook in a look that we can only describe as complete homage.
The savvy folks at The Daily Mail spotted Jada Pinkett Smith wearing the very same dress that the reality star wore to the BET Awards back in July. The backless Tom Ford number was an interesting choice for Jada to choose for her turn on the 2012 Toronto International Film Festival red carpet, since the look got plenty of attention when Kim wore it on (what we consider) her double date with Kanye, Beyonce and Jay-Z.
And normally we don't like to throw around the "copy-cat" word, but shouldn't Jada have chosen a different hairstyle if she didn't want us to draw comparisons? Fortunately, both ladies look lovely in the dress, so we say: no harm, no foul. Check out the photos and tell us who you think wore the look better.
PHOTOS: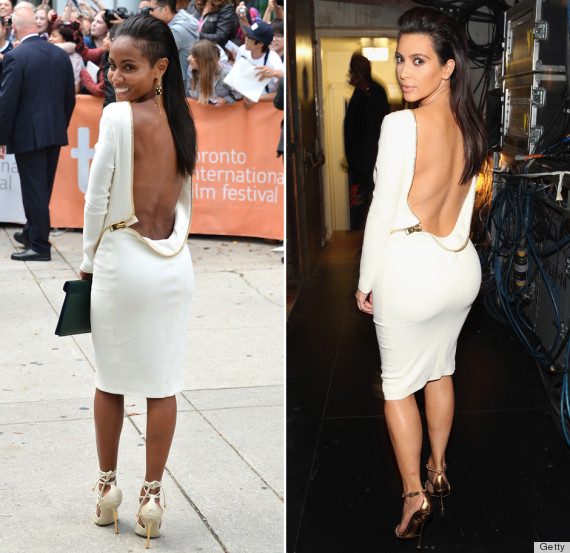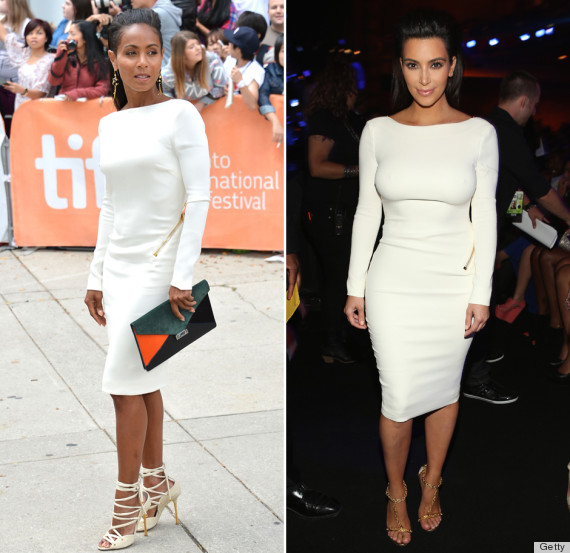 See more fashion battles!
PHOTO GALLERY
Who Wore It Better?
Want more? Be sure to check out HuffPost Style on Twitter, Facebook, Tumblr and Pinterest.