Who says nerds and jocks can't get along? These tailgaters at a Louisiana State University football game prove otherwise with this fine piece of modified "Star Wars" memorabilia. Behold! The R2-D2 keg.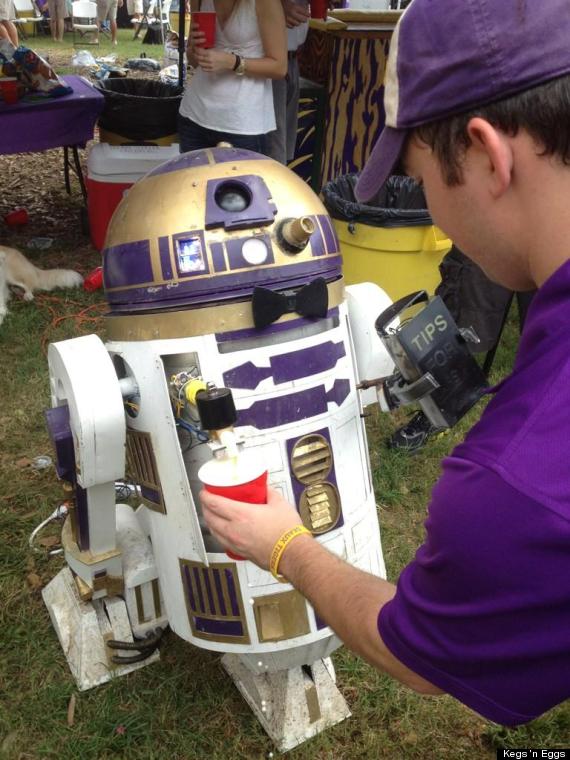 College football site Kegs 'n Eggs brings us the image with the following commendation:
I'm sure you consider yourself a very solid tailgater, and in all likelihood you probably are. There are select few out there, however, that bring this Saturday tradition to another level.
Hats off to whoever made this wonder possible. We suggest the inventor treat him or herself to a hearty helping of "Star Wars"-inspired pancakes as reward for a job well done.
BEFORE YOU GO
PHOTO GALLERY
Pancake Art