We've always loved Blake Lively for her no-stylist stance and, well, because she seems so damn nice and likable. But this summer we fell further in love when we glimpsed paparazzi pics of Blake in her bathing suit. Was that cellulite we spied? That she was making no efforts to cover up? How refreshing! How real! How "just like us" of her!
Turns out Blake is totally confident in her body and accepting of her (very rare, almost imperceptible) physical imperfections. The newly married star (what, didn't you hear?) opened up to Allure in the October issue:
"I wish I could lie and say that I do something [to stay fit], but..." She cuts herself short, perhaps realizing how unfair it sounds. "I obviously have plenty of imperfections on my body, but I'd rather have a little bit of cellulite and go do a food trip and try every ice cream place in the South."
Um, samesies! You pack the car snacks and we'll bring the mix tapes, Blake?
As refreshing as it is to hear a celeb so at peace with her body, we wish magazines would be equally accepting of physical flaws. Lively was photographed by Carter Smith for the ethereal cover shoot, which depicts the "Gossip Girl" star frolicking in the woods with her adorable niece and nephew. But she looks pretty close to perfect even in a pair of teeny Michael Kors undies, with not a bump nor line visible. In other words, even the most confident actresses are subject to some light Photoshop.
Oh well. Check out Blake's new Allure cover below and see the gorgeous pics at Allure.com.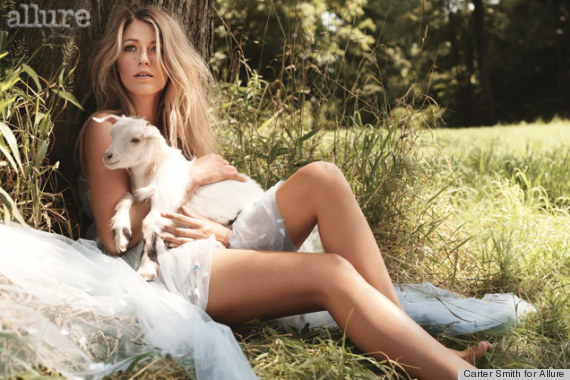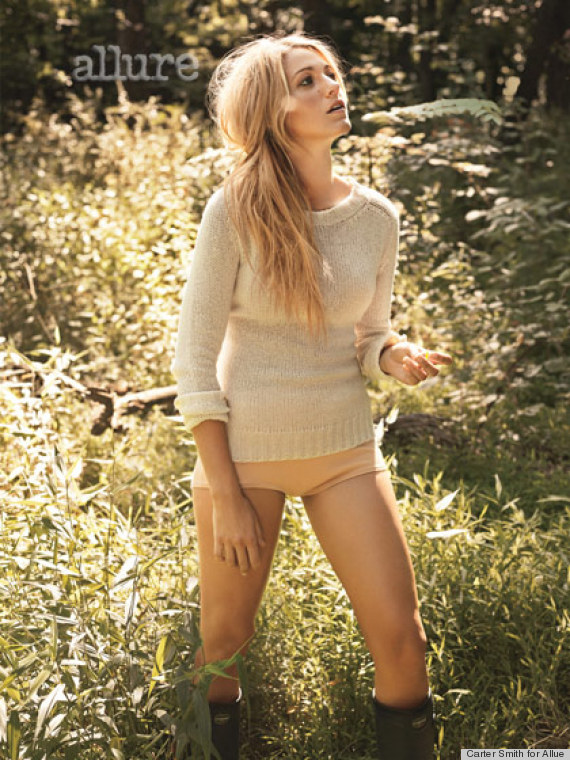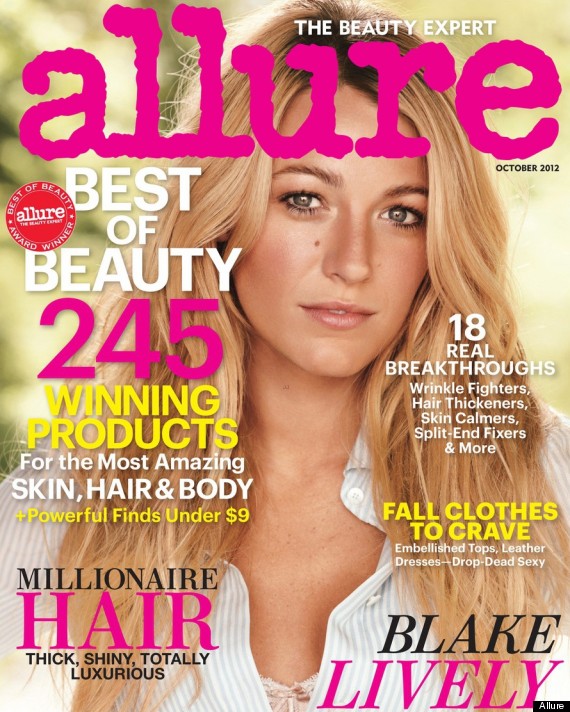 Want more? Be sure to check out HuffPost Style on Twitter, Facebook, Tumblr and Pinterest.