Sometimes, scented air fresheners can be too overpowering. We may want our rooms to smell faintly of cotton, but not like an entire box of dryer sheets. But how else are you supposed to neutralize odors and give your home a clean, pure scent? Today's Craft Of The Day from The Yummy Life will show you how to do just that with these delicious-smelling DIY room scents. And they're made with natural ingredients, like fresh, citrus fruits and comforting, cozy spices.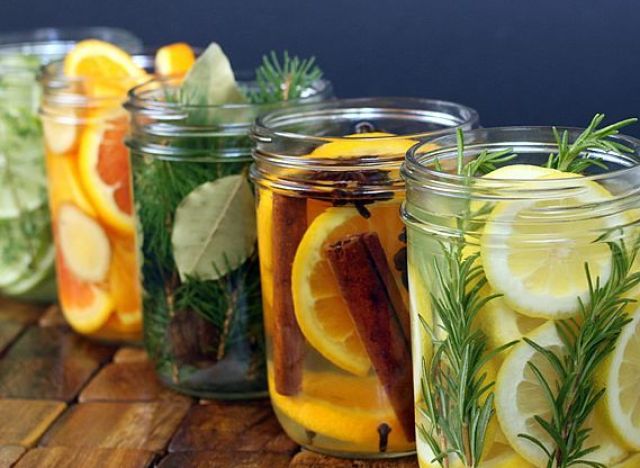 Photo by Monica from The Yummy Life.
We love that the crafter chooses her scents based on what is available at the grocery store or growing in her own back yard. It makes this craft even more convenient, and helps you change up the scents on a regular basis. We think these scent jars look great, too, so they can double as pretty room decor. Visit The Yummy Life for a full tutorial and a few different recipes.
And, be sure to check out our other great crafts in our Craft Of The Day slideshow below.
PHOTO GALLERY
Craft Of The Day