Here's a pretty creative way for a company to show its disapproval over Mayor Bloomberg's soda ban proposal, which bars sales of sodas larger than 16 ounces from restaurants, theaters, stadiums and street carts. Mountain Dew teamed up with New York Art Department, a cultural production studio, to create a realistic (it uses a vintage logo) but fake (that can never actually existed) soda can labeled as a Bloomberg-targeted 17 ounces. Appearing next to the can is a sign that says "Also available in legal sizes!" Above the image, the word "PROHIBITION" appears, with "NEW YORK CITY" on the bottom of the ad.
The posters started appearing around New York City last week (here's some places you can see them). They are a pretty obvious sign of disapproval, yet not quite as brash as these audio ads featuring "authentic" New Yorkers opposing the ban.
The soda ban goes to a vote this Thursday.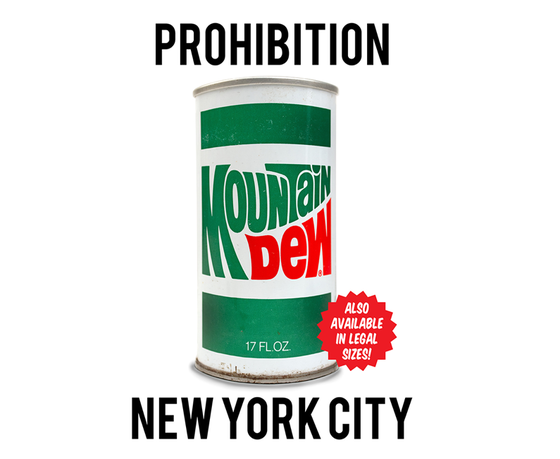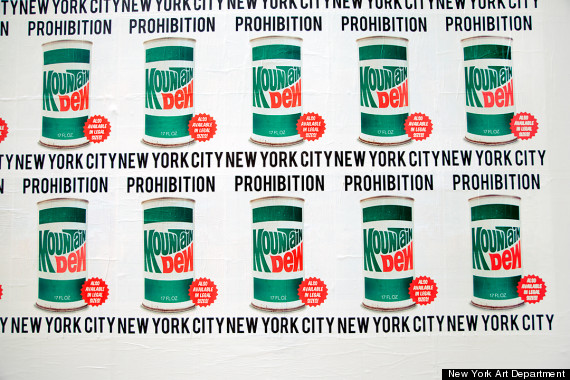 [via Eater]
BEFORE YOU GO
PHOTO GALLERY
11 Foods Bloomberg May Want To Ban Next