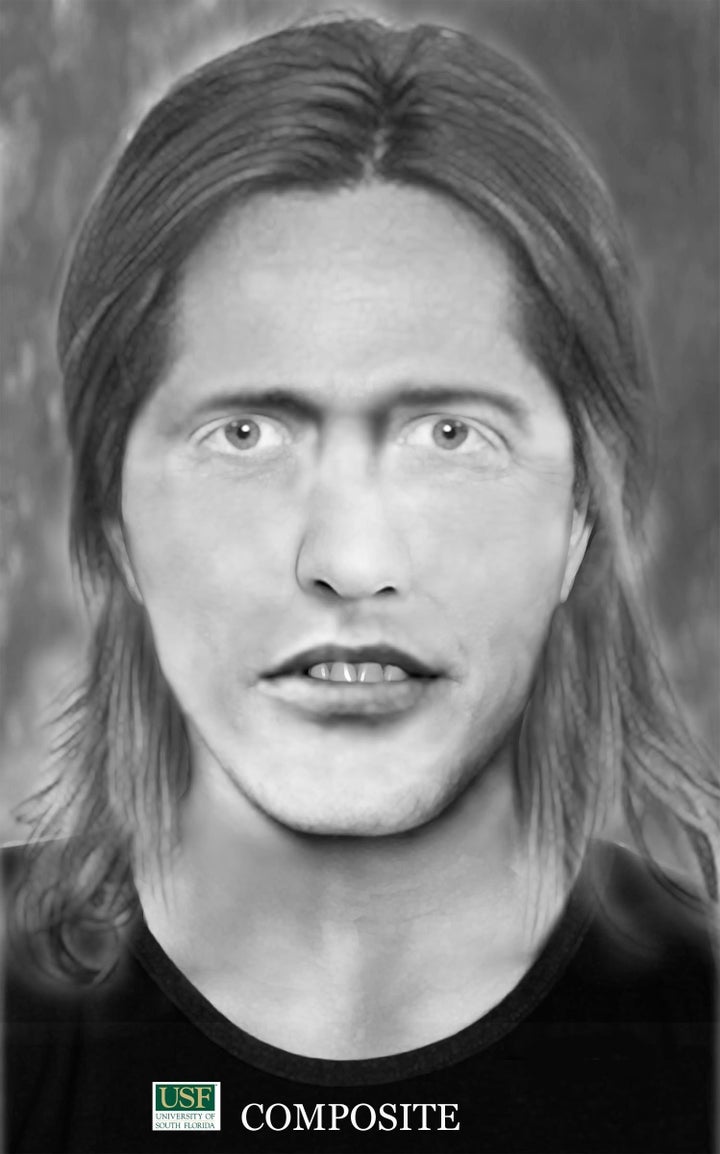 More than 20 years since police found a dead body near a Florida orange grove, they still don't know the victim's identity. But thanks to digital facial reconstruction, detectives at least know what he looked like.
The 1989 cold case in Dade City had stumped the Pasco County sheriff's office, because the murder victim's remains were little more than bones and some patches of skin when discovered. On Monday, however, the department released a composite image of what they believe "John Doe" resembled.
Erin Kimmerle, a forensic anthropologist from the University of South Florida, utilized a two-dimensional computer program to envision what the victim looked like in life.
"There's somebody out there that once they see this photo, it's going to bring back some memories," Pasco County Sheriff Chris Nocco said, according to Fox News. "Somebody knows something out there."
The possibility of cracking the case was heightened by the recreation of distinguishing tattoos, including a Confederate flag and Nazi swastika, that might jog someone's memory. The initials HFD appear at the bottom of the bicep tattoo.
The victim, who was shot twice, had lain on the ground for as long as two years until police were notified. He wore mismatched socks and cowboy boots, was missing several teeth and had Givenchy eyeglasses.
The hairstyle in the composite image stems from the statement of a witness who found the body.
The man's age fell somewhere between 30 and 50 and he stood 5 feet, 7 inches tall.
Anyone with information about the case is asked to contact the Pasco Sheriff's Office at (800) 706-2488.
BEFORE YOU GO
PHOTO GALLERY
Dade City Cold Case