Cocktails are a sort of living history, many enduring from the early days of recorded drinking. More are morphed by inventive mixologists into new libations as the decades pass, creating an ever-expanding inventory of cocktails with seemingly endless combinations and possibilities. Our favorites tend to be those that build on old traditions and incorporate newly introduced trends, like the Aztec's Mark with its fiery Tabasco punch. We also love revivals of cocktails once thought lost, like the Bliz's Rickey and the Soyer au Champagne. But most of all, we crave cocktails that make us smack our lips and ask for another. Of the numerous drinks we could have chosen - and there are many - we've selected six of the most interesting ones you may have never heard of. Some were at one point mainstream and others remain obscure, but all have a proven track record of deliciousness.
1. The Bliz's Rickey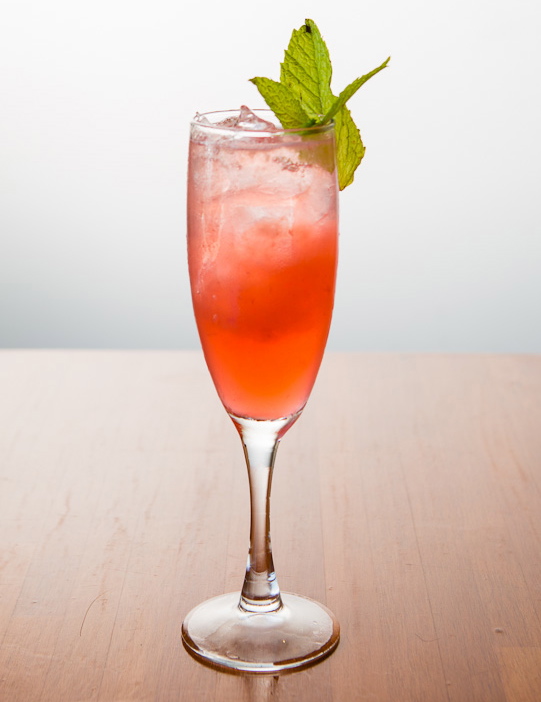 Juice of 1/2 lime or 1/4 lemon
4 dashes raspberry syrup
1 pony vermouth
3/4 jigger gin
Ginger aleThe Bliz's Rickey
Fruit to garnish
Place 3 lumps of ice in a thin Champagne class. Pour in lime or lemon, raspberry syrup, vermouth and gin. Fill to the top with ginger ale and stir. Garnish with fruit and serve.
The Rickey, an oft-overlooked classic cocktail with roots in 1880s Washington, D.C., has been making a resurgence thanks to some history-minded mixologists in the capital, like The Passenger's Derek Brown. Brown and his cohorts at the D.C. Craft Bartenders Guild managed to get it designated as the District's official native cocktail. The Bliz's Rickey is a play on the famously simple drink that's old itself -- it was first introduced in Tom Bullock's 1917 publication, The Ideal Bartender. The Bliz version swaps out soda water for ginger ale and adds vermouth and raspberry into the mix. The resulting concoction is sweeter than its predecessor but nonetheless a classic in its own right.
1-1/4 ounces bourbon
1/4 ounce Bénédictine
1/2 ounce dark crème de cacao
2 drops Tabasco sauce
1 orange twist, for garnish
Mix bourbon, Bénédictine, dark crème de cacao and Tabasco sauce and stir over ice. Strain into chilled cocktail glass and garnish with orange.
San Francisco mixologist Neya White created a new classic in 2007 with the Aztec Mark, a curious combination of creme de cacao, Tabasco sauce, Benedictine and bourbon. The seemingly odd slew of ingredients come together miraculously, though. The bourbon base makes for familiar territory, while the creme de cacao and herby Benedictine provide a creamy and interesting flavor profile. The Tabasco finishes it off with some mild heat.
1 Liqueur Glass Ice Cream. (Scoop Tahitian Vanilla Gelato)
2 Dashes Maraschino. (2 dash Luxardo Maraschino)
2 Dashes Curacao. (2 dash Brizard Curacao)
2 Dashes Brandy. (2 dash Germain-Robin Brandy)
Slice of pineapple or orange, 1 cherry or strawberry.
Stir ice cream, Maraschino liqueur, curacao and brandy in medium-size glass and fill with Champagne. Garnish with fruit and serve.
Ice cream floats usually seem the stuff of a child's soda fountain fantasy, but this whimsical cocktail steers them into decidedly adults-only territory. The drink, which was first imagined in 1888 according to Ted Haigh's Vintage Spirits & Forgotten Cocktails, tempers the ice cream with brandy, Maraschino liqueur, curacao and, most importantly, Champagne.
4. Angostura Phosphate
1 ounce lemon syrup
1 teaspoon Angostura bitters
½ teaspoon acid phosphate
Chilled soda water
Ice cubes, optional
Glass: highball

Combine syrup, bitters and acid phosphate in a highball glass. Add ice cubes if desired. Top with chilled seltzer. Serve with a straw.

For the lemon syrup: Combine 2 tsp. gum arabic and 1/2 tsp. lemon oil with 2 tsp. sugar. Set aside. Dissolve 1 cup sugar in the juice of 8 lemons. Add the gum arabic mixture to the lemon juice mixture and dissolve, heating if necessary.
If ever you were to take a drink with a mad scientist, the Angostura phosphate is a fitting selection. The classic drink began its life as a tonic to cure a wide range of ailments like hangovers, upset stomachs and headaches, hence its star ingredient: acid phosphate. It was originally produced by chemical manufacturers and became a standby in pharmacies, but it quickly crossed over from lab to soda fountain to saloon. The enduring drink -- now imbibed solely for pleasure, not health -- has a balanced taste with a pleasant cinnamon flavoring from the Angostura bitters.
5. Burning Mandarin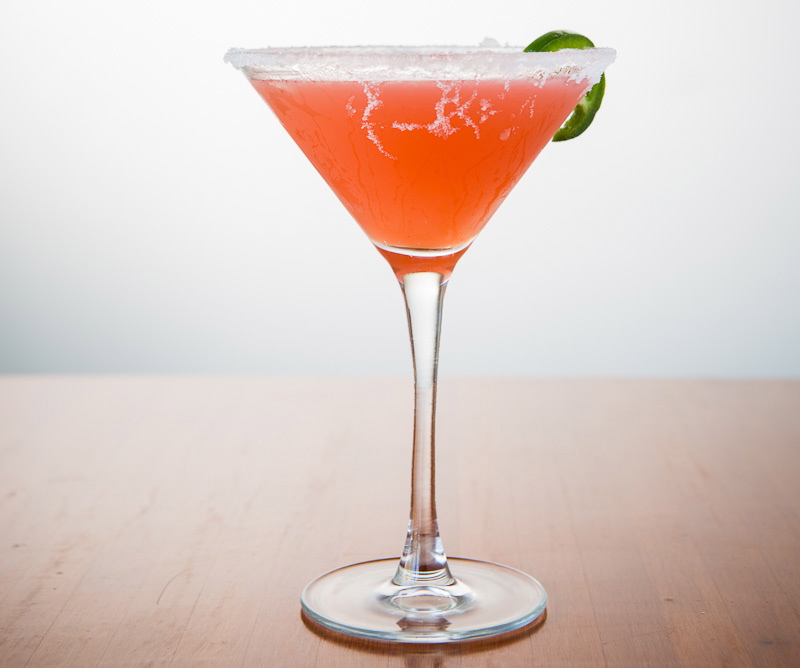 2 slices of serrano chile
1 1/2 ounces Absolute Mandarin
3/4 ounce lemon juice
1/2 ounce simple syrup
1/2 ounce orange juice
1/2 ounce cranberry juice
Muddle one slice of chile in the bottom of a cocktail shaker. Add vodka, lemon juice, simple syrup, orange juice, and cranberry juice and a large handful of ice. Shake well and strain into a sugar-rimmed martini glass. Garnish with remaining chile slice.
The slowly-building burn of the Burning Mandarin comes courtesy of serrano chile, which although used sparingly in this vodka-based cocktail, packs a punch. Invented at uber-trendy Los Angeles eatery Katsuya, it's actually one of the easiest ways for an at-home cocktail enthusiast to get on the popular spicy-cocktail trend.
6. Vieux Carré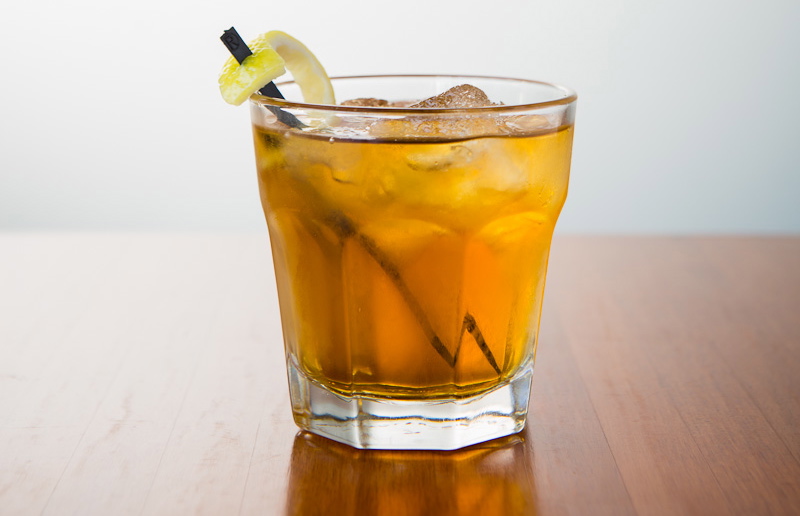 1 ounce rye whiskey
1 ounce cognac
3/4 ounce sweet vermouth
1 barspoon Bénédictine
2 dashes Peychaud's bitters
2 dashes Angostura bitters
Stir whiskey, cognac, sweet vermouth, Bénédictine, Peychaud's bitters and Angustura bitters with ice until cold. Strain over ice in a rocks glass. Garnish with lemon twist.
The Vieux Carré, French for "Old Square," originates from 1930s New Orleans and is meant to be sipped -- we don't advise drinking this heavy a cocktail quickly. Despite the sweetness from Bénédictine, it packs a wallop. It's best sipped at a calm, steady pace, so take care not to over-dilute with too much ice.
This story originally appeared in Huffington, in the iTunes App store.