Cassandra Bankson has battled her severe acne all her life. Now, the 19-year-old is finally winning the struggle - at least by catwalking to show it who's boss.
Bankson, a native of Danville, California, who's risen to worldwide fame with her YouTube makeup tutorials, strutted down the runway in style on Thursday as part of designer Stacey Igel's "Boy Meets Girl" show. Igel says she was struck by Bankson's stunning looks and decided to cast her: "Cassandra's long hair fit the style of what we're doing," she told the "Today" show. "Natural, carefree, she definitely had the vibe of what I was casting for the show."
"It feels like a dream to be here during Fashion Week," Bankson told the New York Post before her big gig.
Since getting her first pimple at 9 and being diagnosed with cystic acne at 14, Bankson has made a name for herself by refusing to let her complexion get her down. Her YouTube videos, in which she demonstrates her amazing skill to cover up her severe acne using makeup, have netted 45 million views. She's been featured in numerous magazines and modeled for Sephora, Hourglass Cosmetics and CHI.
Get it, girl!
PHOTO: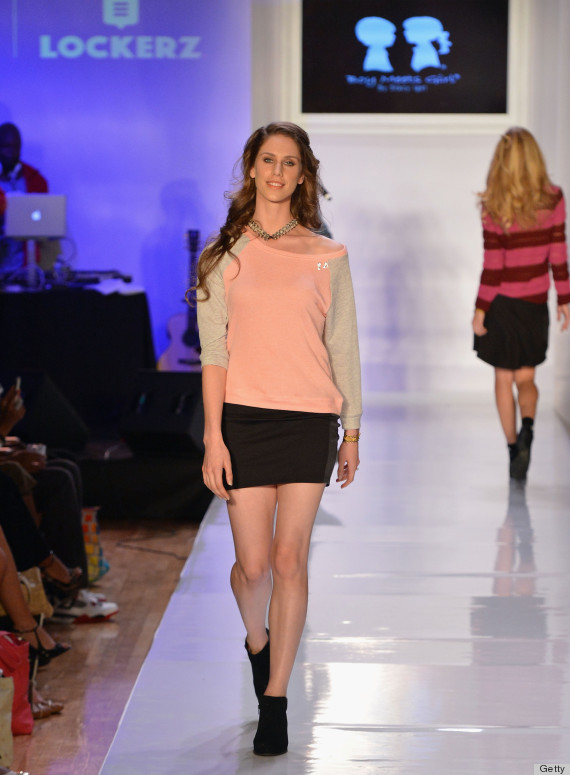 See who got to sit front row for all the shows at 2012 New York Fashion Week!
PHOTO GALLERY
New York Fashion Week: Front Row Celebrities
Want more? Be sure to check out HuffPost Style on Twitter, Facebook, Tumblr and Pinterest.