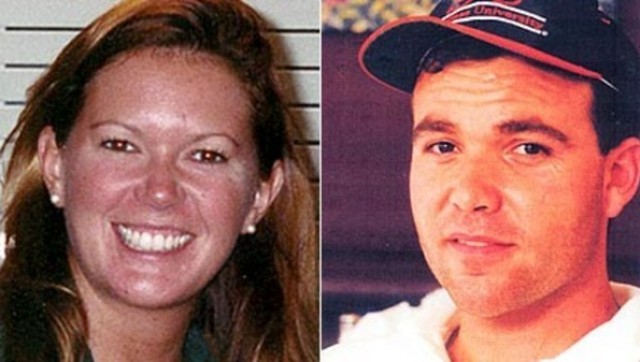 David Viens, the former chef and owner of a restaurant in Lomita, Calif., has reportedly admitted to numerous people that he killed his wife. But investigators have been stumped for almost three years about how to locate Dawn Viens' body.
Now Viens' daughter, Jacqueline Viens, may have given investigators a grisly clue about where her step-mother's remains could be.
At the opening day of David Viens' trial Wednesday, Jacqueline Viens testified that her father used to joke about the best way to dispose of a body.
"He is a chef," explained Jacqueline Viens on the witness stand. "He would joke about cooking a body," reports the Daily Breeze.
Jacqueline Viens went on to testify that after her step-mother went missing, her father drunkenly admitted to tying up his wife and taping her mouth shut. While bound and gagged, Dawn Viens choked on her own vomit, confessed David Viens to his daughter.
She also testified that her father had tearfully told her that Dawn Veins' body would never be found, reports the Los Angeles Times.
David Viens was the owner of Thyme Contemporary Cafe, now closed. He ran the restaurant with his wife of 17 years, Dawn Veins, and Jacqueline Viens moved to the area after Dawn Viens disappeared in October 2009 to help her father with the business.
After David Viens confessed his crime to his daughter, Jacqueline Viens packed up and moved back to her home in South Carolina, where she told no one but her sister about the confession, reports the Daily Breeze. Eventually, investigators confronted Jacqueline Viens, and she told them everything.
When the Daily Breeze reported that David Viens was a person of interest in his wife's murder in Feb. 2011, his current girlfriend confronted him with the story. He reportedly confessed to the crime and then tried to elude officers by jumping off a cliff. David Viens survived the 80-foot fall, but is now wheelchair bound.
After the incident, authorities spent a day tearing up the concrete around Thyme Contemporary Cafe but found nothing, reports ABC 7. David Viens had remodeled the restaurant, which included pouring new concrete, around the time Dawn Viens disappeared.
While authorities were looking for Dawn Viens' body, her sister Dayna Papin spoke with ABC 7 about the suspicions she had about her brother-in-law. "He lost it on me two months ago, started screaming at me, threatened to call the police on me, to get off his property. I know now he couldn't look me in the eye anymore," said Papin to ABC 7.
WATCH [story continues below]:
Dawn Viens was 39 years old when she disappeared. David Viens had claimed to the police that his wife left him because he was working so hard, reports the Daily Breeze. Below is a message Dawn Viens left weeks before her disappearance on an online review site about Thyme Contemporary Cafe:
HI, I'm Dawn My husband /chef is David
We are a work in progress, only open for 16 days.
I know we are not yet perfect, but we work 14 hours a day to become so!
No more server check outs in restaurant, and we have added a "please use your cell w/discretion" on menu.
Thank you for your input, and try us next time. = )
BEFORE YOU GO
A MISCELLANY OF MURDER: From History and Literature to True Crime and Television, a Killer Selection of Trivia (Adams Media, a division of F+W Media; October 2011) by The Monday Murder Club (Boston, MA).