Sometimes, getting all of your furniture to fit just right can be a puzzle. As much as we wish we had unlimited floor and wall space to work with, there are just some rooms that we just can't quite figure out. But some pieces, like a nightstand, are necessary to complete a room. And if you can't fit one, you'll need some other type of surface next to your bed to hold the necessities. Luckily, we found the perfect space-saving DIY idea: this bedside table that stands without legs by Brett Bara. Check it out: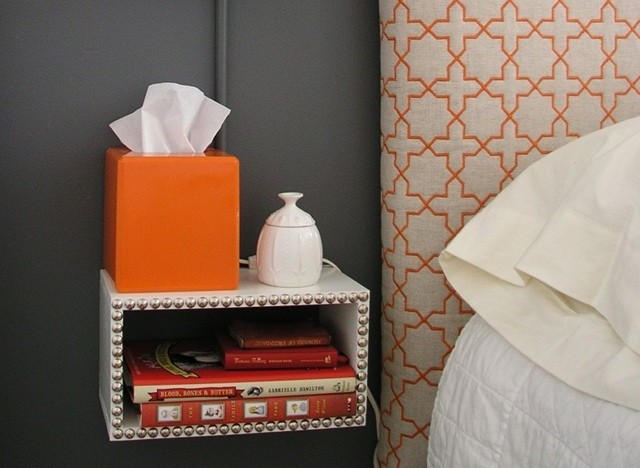 Photo by Brett Bara from Manhattan Craft Room.
The best thing about this nightstand is it doesn't require any in-depth woodworking skills or special tools. All you'll need is wood, wood glue, some basic hardware and tools like a screwdriver and hammer. You can then paint and decorate this little shelf however you want (this blogger used some funky nailheads). When it's all finished, you'll have a tabletop with a shelf underneath, perfect to hold your books, a glass of water, a box of tissues and anything else you want to keep close while you sleep. And you still have just as much floor space as you started with.
For a full, step-by-step tutorial, visit Manhattan Craft Room.
Have something to say? Be sure to check out Stylelist Home on Twitter and Facebook.