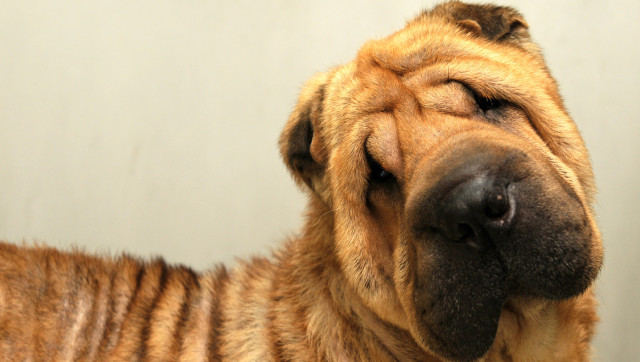 WASHINGTON -- We have so many adorable, loving animals looking for homes this week, it might be impossible to take home just one.
In which case, try bringing home a bonded pair of ferrets! Ozzie and Whiz, year-old neutered males, are looking for a home together. Hera and Zeus, seven-month-old rabbits, are also looking to be adopted as a pair. And if you love rabbits but just want one new pet, check out Thumper, a rabbit with a mane like a lion.
If dogs and cats are more your speed, prepare to fall in love with Lex, a gorgeous pit bull with a big smile, Trinket the Chihuahua and the wise cat Bianca.
And that wrinkly guy in the photo up top is Shanghai, a five-year-old male Shar-Pei who spent his entire life in a puppy mill until recently.
Now, he's looking for what all the furry guys and gals in this slideshow are looking for -- a new family with lots of love to spare. Which one -- or two -- will you be bringing home?
PHOTO GALLERY
Up For Adoption!
This week's animals come from the Washington Animal Rescue League, the Animal Welfare League of Alexandria and the Animal Welfare League of Arlington.
BEFORE YOU GO