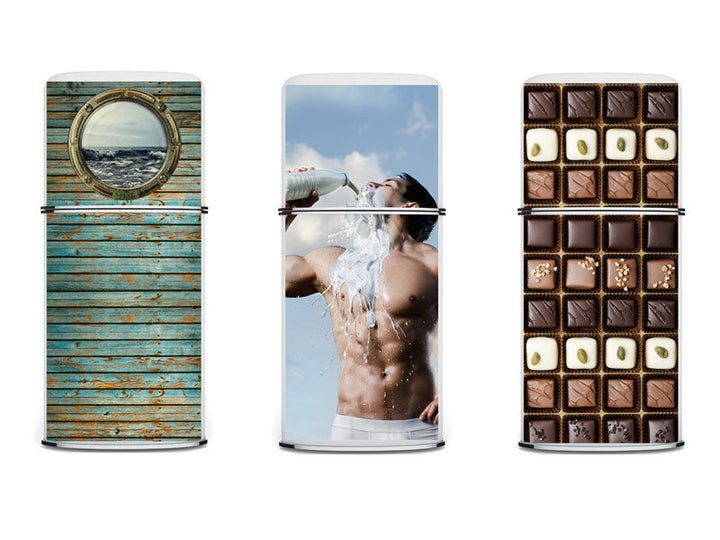 Sure, you know that you can trick out your stand mixer, but did you know that you can also pimp your fridge? Yep, you read that correctly. There's now a way to personalize your fridge, and it involves giant magnets.
We're not talking about cluttering your refrigerator with a plethora of magnets that barely hold up random photos and notes -- sorry, your kids' finger painting masterpieces have got to go. We've found some elaborate, and even edgy, artwork that attaches to your refrigerator in the form of fridge-sized magnets. Some we love (check out the bookcases), and some of which we're severely afraid (please see "Lady In Rain," "Milk" and "Almost There," and then wash your eyes out).
The company Kudu Magnets brings this option to you, with a price range from $60-110 depending on the size. And while we can say the subject matter will definitely grab your attention, it might not inspire your appetite.
PHOTO GALLERY
Pimp Your Fridge
BEFORE YOU GO