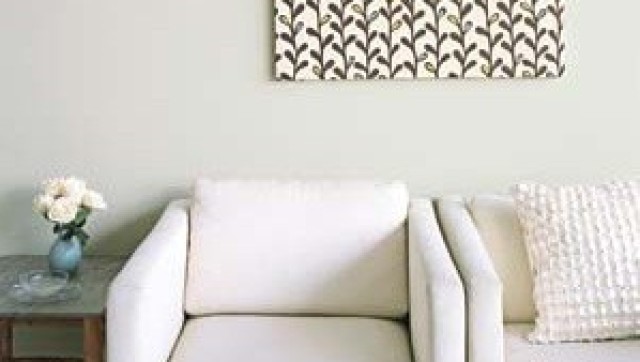 Easy upgrades you can make around the house.
Frame Fabric for Quick, Inexpensive Art
You've stared at the bare spot above the couch for one too many years. Until you find art you can commit to―or in place of it―try a quick, inexpensive, attractive, and changeable-with-your-mood alternative: a framed piece of fabric.
To read more, head over to Real Simple.