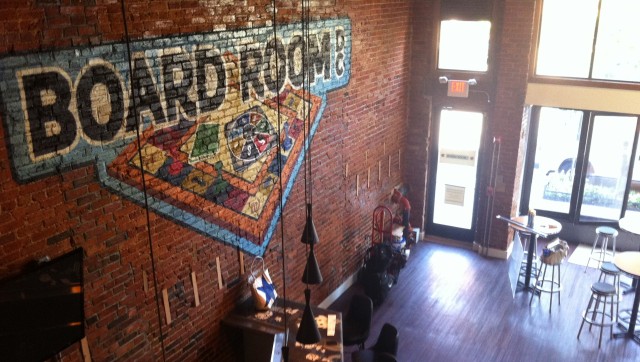 WASHINGTON -- Parker Brothers fans no longer have to stay at home for a night on the board. Opening soon -- maybe as soon as this weekend, depending on final permit approvals -- the former Dupont Circle home of Italian restaurant Anna Maria's has been gutted, remodeled and is ready to roll the dice.
From the owners of Atomic Billiards, Rocket Bar and Bedrock Billiards comes a new establishment: a game-themed bar. It should be a somewhat calmer establishment -- instead of hearing the smash of billiards balls, customers will hear people buzzing the bones of "Cavity Sam" on Operation.
In addition to the 20 classic board games, The Board Room will feature two 1980s coin-operated arcade games, pinball and a cocktail table version of Pac-Man/Galaga.
Besides being a destination to chance your luck, The Board Room is first and foremost a bar. The 21 taps downstairs and 14 upstairs will allow the bar to stock a healthy amount of craft beers. It will also offer Cracker Jacks, Andy Capps chips and other snacking fare. Patrons are welcome to bring their own food.
The Board Room is located at 1737 Connecticut Ave. NW.
Click through for a sneak peek of The Board Room
PHOTO GALLERY
The Board Room
BEFORE YOU GO