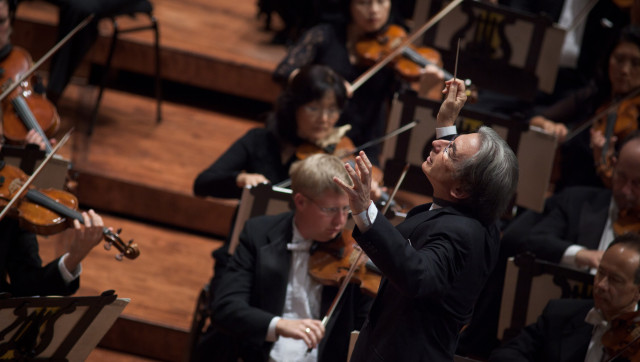 It's September, which means it's opening season in San Francisco. And this Wednesday, the San Francisco Symphony will welcome a second century with one of the city's biggest social events: the Opening Night Gala.
Though last year's 100th anniversary gala was a historic moment for San Francisco, the Symphony certainly isn't resting on its laurels: among other stars on Wednesday's program is Grammy Award-winning violinist Joshua Bell performing a selection by French composer Camille Saint-Saens.
"It's particularly appropriate to do a piece like Saint-Saens at a Gala Concert, like the one in San Francisco, because I think the attitude of the public will be in the right space," said Bell to HuffPost blogger Sean Martinfield. "They are there to celebrate and there will be an added excitement coming from the audience, which actually does spark and spur us artists on stage. A piece like that can really feed off of that kind of energy."
A look at the evening's itinerary suggests that energy will be the word of the evening. Following a black-tie gala dinner, a champagne reception and the concert is the lively annual after-party--a lavish late-night extravaganza (last year's celebration was created by celebrity designer Stanlee Gatti), as well as a carnival-themed street party outside.
"People throughout the world recognize California as a place where anything is possible," wrote Governor Jerry Brown in a congratulatory letter to the Symphony last year. "In its first hundred years, and sometimes against the odds, the San Francisco Symphony has showcased the possibilities of bringing great music to new generations."
Check out photos from last year's 100th anniversary gala in the slideshow below:
PHOTO GALLERY
San Francisco Symphony Opening Night Gala 2011
BEFORE YOU GO