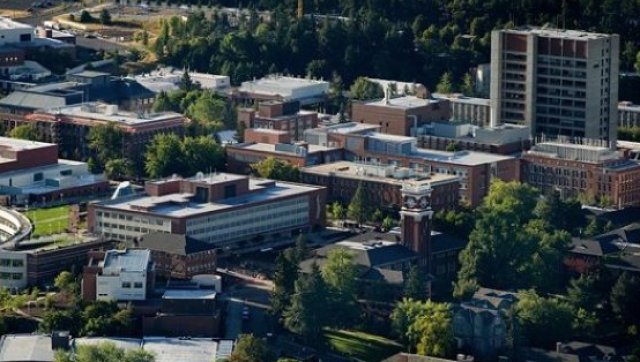 A Washington State University student fell from a fraternity house's third floor window this weekend, sustaining undisclosed injuries.
Police told the Lewiston Tribune that the 19-year-old was found in a basement window well at the Phi Kappa Tau house. He laying on his stomach, breathing and conscious after his fall at about 3:00 a.m. Friday night. There is no mention to whether alcohol was involved.
The WSU chapter of Phi Kappa Tau was chartered in 1927 and consists of around 55 members, according to its website.
Earlier last week, 21-year-old Kurt Wrobel fell two stories at the University of Idaho. The Seattle Times reports Wrobel was airlifted to Sacred Heart Medical Center in Spokane, Wash.
Washington State University is a public research university in Pullman, Wash. with a student population of about 25,000 and an acceptance rate of about 84 percent according to its website.