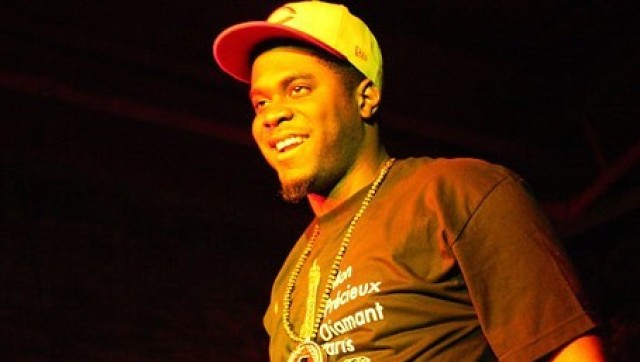 TOP 5 FOR TUESDAY, SEPTEMBER 18
1. Big K.R.I.T. At Howard Theatre
The next time K.R.I.T. will be in D.C. it will be at a much larger venue. 8 p.m., all ages, $20
2. "Jekyll & Hyde" At Synetic Theater
Tonight's show is a pay-what-you-can preview of the Arlington theater company's interpretation of Robert Louis Stevenson's classic. 7 p.m., all ages, you tell them
3. The Arab Table At National Geographic Museum
Attention foodies. Learn while sampling. 7 p.m., all ages, $60 to $65
4. Mt. Eerie At U Street Music Hall
Two Mt. Eerie records were released this year, one of them receiving a Best New Music tag from Pitchfork. For fans of etherial soundscapes. 8 p.m., 18+, $12
5. Pilates In The Park At Farragut Square
We're not recommending participating. We're recommending hanging out in a bar or coffee shop with a view of the park to see who shows up for this when there's a 70 percent chance of storms. 5:30 p.m., all ages, no cover
TOP 5 FOR THE NEXT 5 DAYS
Wednesday, September 19
Story League at Busboys and Poets
Check out a fine crop of truth tellers. Fresh from their sold-out Black Cat Main Stage show, Story League is riding high.
Thursday, September 20
Wyclef Jean In Conversation with Michel Martin at Sixth and I
We're interested in hearing the conversation about Haiti.
Friday, September 21
Outdoor Movie Night at Lamont Park
We're rich with outdoor summer screenings, but it's difficult to find a fall movie. Head to Mount Pleasant for an '80s classic.
Saturday, September 22
Heavy Breathing at Comet Ping Pong
The record release show for one of D.C.'s most fun bands. Sasha Lord presents this show. She books great stuff. Whenever you're bored and in a "I-NEED-TO-ROCK-OUT!" mood, just go to one of her events. Consistently high quality.
Sunday, September 23
Madonna at Verizon Center
Because it's Madonna.
BEFORE YOU GO