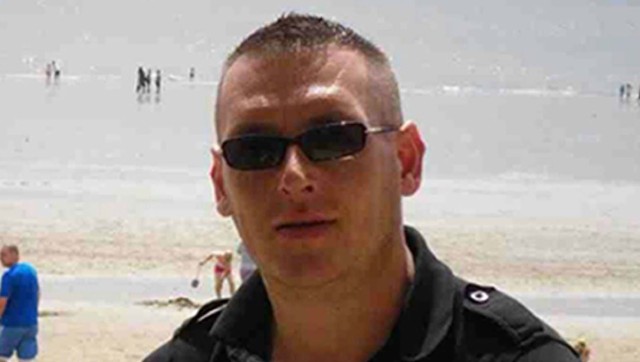 When Sharon Margrave helped police search for her missing brother, Anthony, she expected the worst.
"I thought he was dead, I really thought that was it, There was no other way out of it. I really thought they were looking for a body," his sister Sharon Margrave, 42, told the Belfast Telegraph.
Anthony Margrave, a 40-year-old single father of two, left for what he thought would be a short ride in his East Yorkshire, U.K., village last Tuesday evening. Twenty minutes after departing, his bike reportedly collided with a metal signpost and threw him 200 meters down the road and into a ditch.
According to the Telegraph, Margrave's girlfriend panicked when he didn't show up to work Wednesday. His family then reported him missing and the police launched a search for him.
It wouldn't be until approximately 11:20 a.m. Friday that officers would come across some debris from Anthony's motorcycle alongside the road. Soon after, they tracked him to the ditch where he lay face-up, his clothes soaked from rain the day before.
Amazingly, Anthony was alive, though unable to move enough to reach his cell phone in his back pocket — or even brush off bugs that crawled across his face. His bike was totaled.
"The ditch was too deep, there were cars passing and he was shouting for help, but nobody came," Sharon said to the BBC.
According to Yahoo U.K., Anthony is currently recuperating at a hospital suffering from broken ribs and hypothermia.
"When you think your brother's dead, it's an horrendous ordeal, we're all exhausted, it's been an emotional roller coaster," Sharon told the BBC.
It has not been reported whether Anthony was wearing a helmet at the time of the crash.
Related on HuffPost:
PHOTO GALLERY
People Receive The Best News Ever