Today marks the U.S. debut of the first retrospective of Del LaGrace Volcano's work. The LGBT photographer and self-described "gender abolitionist" has snapped photos of an array of people throughout the years, from drag kings to celebrities.
One particularly striking image is from 1998, titled, "Rachel Maddow At Home In My Studio" (below):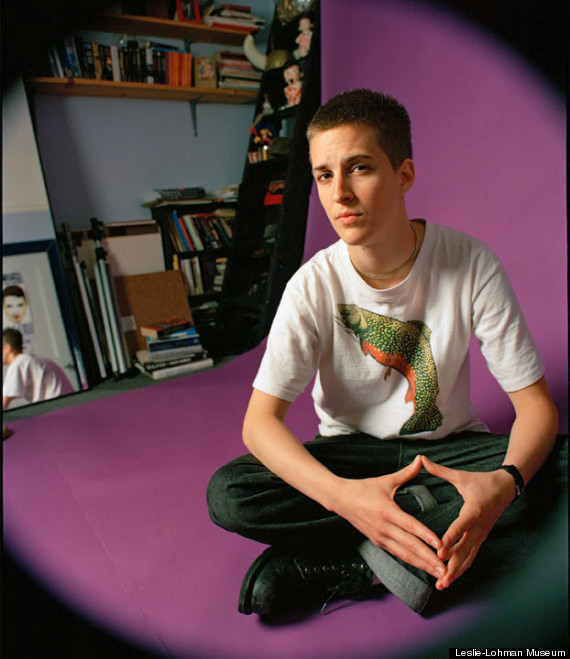 The combat boots, grungy/ironic t-shirt, close-cropped hair and slight scowl is everything we miss about the 90s. We imagine Ani DiFranco was quietly playing in the background, strumming her beat up guitar and singing about love and loss. Can you hear it? "Squint your eyes and look closer..." We're so there.
For more information on the exhibit, check out Curtis M. Wong's review here.
"Del LaGrace Volcano: A Mid-Career Retrospective" is on view at the Leslie-Lohman Museum of Gay and Lesbian Art in New York until November 11, 2012.
Enjoy the 90s slideshow below, and let us know your best 90s look in the comments section below:
BEFORE YOU GO