Katie Holmes is so gorgeous, she doesn't need Photoshop, right?
That's what you'd think. But the newly single beauty covers the October issue of Harper's Bazaar Russia, looking to us like she's gotten hit with the retouching firehose.
Last week, Holmes presented her Holmes & Yang collection at New York Fashion Week, making her first fashion debut since her quickie divorce from now ex-husband Tom Cruise. This week, she shows up with smoky eyes and a pretty purple dress on the cover of Russia's Bazaar. (Just Jared has more photos from the spread.)
But back to the cover: Holmes, 33, looks a bit airbrushed to us, swathed with her curtains of dark hair. Is it the carved-out cheekbones? The fuzzy nose bridge? Either way, it looks like someone has tried really hard to shape her into Mila Kunis.
Check out the cover below and tell us: does Katie look too Photoshopped?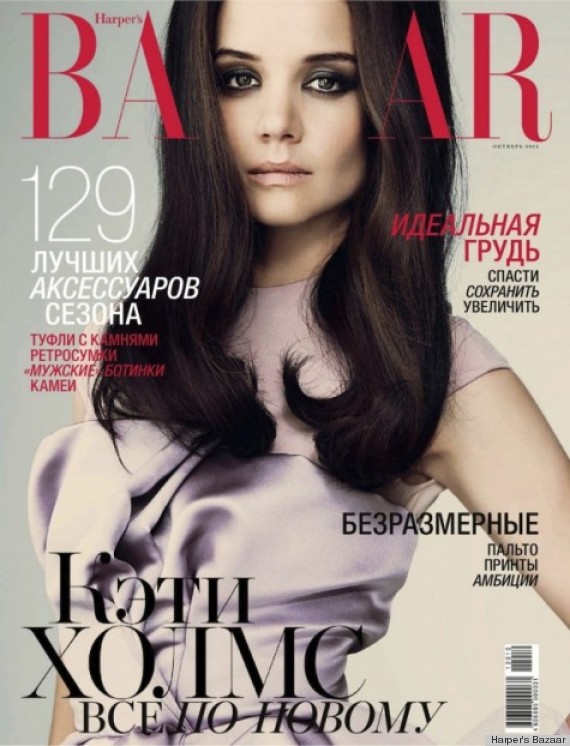 See some more definite Photoshop fails!
PHOTO GALLERY
When Photoshop Goes Wrong...