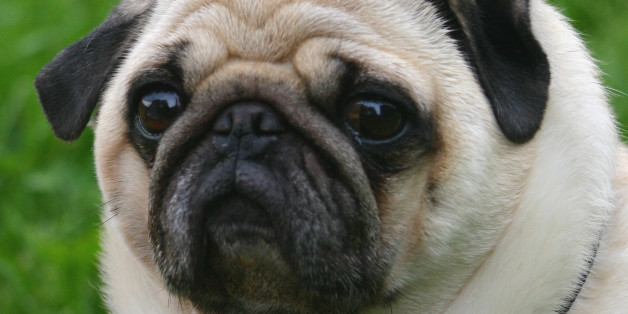 If it's true that people resemble their pets, it makes sense that more and more pets are weighing in with an obesity problem.
Nearly 70 percent of American adults are obese or overweight, according to the Centers for Disease Control and Prevention, and studies show that up to 60 percent of our pets suffer from obesity and overweight, too. A recent study found that excessive weight and obesity have increased by 37 percent in dogs and 90 percent in cats since 2007, according to Banfield Hospital, the largest veterinary practice nationally and internationally, based in Portland, Ore.
To address the obesity epidemic in pets, Tufts University's Cummings School of Veterinary Medicine in Grafton, Mass., has created the first pet clinic with a full-time director, who is also a veterinary nutritionist, devoted to slimming down our pets and improving their quality of life.
More From Everyday Health:
Pet Obesity Is On The Rise
Help Your Fat Cat Become A Fit Cat
Understanding Pet Food Labels
"Pet owners may not realize that their pets are overweight, or that those extra pounds are putting their pets at risk for diseases and even a shorter lifespan," says Deborah Linder, a doctor of veterinary medicine and head of Tufts Obesity Clinic for Animals.
Pets are less prone to coronary artery disease -- a serious risk for obese people -- but they are at risk for other chronic diseases of obesity and overweight including osteoarthritis, diabetes and an overall reduced quality of life and life expectancy. One study in Labrador retrievers showed that overweight dogs had a shorter lifespan by almost two years compared to dogs who stayed trim throughout their lives.
And though your chubby pet may look happy curled up on the couch, they may be unable to run and function healthily because of those extra pounds and reduced quality of life, says Dr. Linder.
Weight loss may be as challenging for our pets as it is for us. That's why the pet obesity clinic evaluates each pet for its unique body condition, muscle condition, nutrition, level of activity, and health risks to come up with the best weight loss plan. One overweight dog with hyperlipidemia, heart disease, arthritis, and food sensitivities was given a carefully laid out nutritional plan that included a low-fat, low sodium, and vegetarian diet focused on soy-based protein. "I am happy to say that she is doing very well today at her optimal body weight!" says Dr. Linder.
A visit to the obesity clinic will cost you $249, which includes an initial consultation, multiple follow-up appointments and regular email and phone guidance. If you don't live in the Boston area, Dr. Linder suggests the following for your overweight or obese pet:
Measure your pet's weight and body condition score. Web sites will give you an idea of where your dog's or cat's weight falls within normal, but Dr. Linder says, "if you touch around the pet's rib cage, it should feel no more padded than the back of your hand." Your veterinarian can also evaluate your pet's score.
Add up all treats, table food, medication administration and dental or rawhide chews. Those all add calories that may unbalance your pet's diet. If more than 10 percent of all calories are coming from non-pet food, talk to your veterinarian about how to cut back.
Reduce calories after your pet has been spayed or neutered (but don't change to an adult food until at least one year of age). Energy requirements decrease substantially within a week of neutering so if you don't reduce calories, your pet may be on the way to becoming overweight.
Address your pet's weight as soon as it is above ideal body condition score. Losing a small amount of weight is much easier than significant obesity.
If weight loss is not successful or other diseases are present, consult with a board-certified veterinary nutritionist near you.
Though Tufts has the only pet clinic with a full-time veterinary nutritionist devoted to treating and researching pet obesity, veterinarians throughout the country may be trained to treat pets with obesity and overweight problems. Also, pet owners are sharing advice and stories on Facebook and Twitter about weight loss for pets. One story on Facebook features a 77-pound obese dachshund whose "aging owners with failing health were simply loving him with food," according to the rescue owner. An international audience offers support and shares their struggles and triumphs with their pets' obesity.
Addressing pet obesity may also help pet owners tackle their own struggle with overweight and obesity and get them back on on a regular exercise program with their pet. A 2006 study compared exercise and weight loss among obese and overweight people who teamed up with their pets vs. obese or overweight people who exercised and dieted alone. Researchers found that the human-animal bond led to better and healthier outcomes for both.
Dr. Linder adds that, "It's great that people can increase their bond with their pet through healthy exercise instead of through extra calories in treats, which is how some owners may be hurting their pets by trying to show their love."
For more on pet health, click here.
BEFORE YOU GO