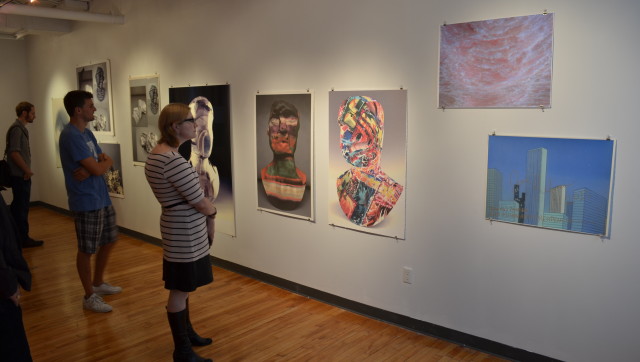 Students at OCAD University in Toronto, Canada are looking in vain for pictures in their art history textbook and for sense in the rule that says they have to pay $180 for it, according to Techdirt.com.
The publisher could not get print clearance on copyrighted images from Stokstad and Drucker Images in time for the semester.
Brent Ashley, the father of a student enrolled in the class, wrote on his blog, "If I am going to have to pay $180 for an art history book that is of no resale value to next year's students, it had damn well better be an excellent visual reference with hard cover and full color plates, to keep around for years, festooning my coffee table and that of my heirs."
According to the course description of Global Visual and Material Culture, Prehistory to 1800, the "lecture course surveys a broad range of art, design and material culture artifacts and practices beginning with the earliest recorded creative expressions of human culture to the Industrial Revolution in Europe.
"Students will study key examples using these artifacts and practices to achieve a thematic comprehension of the political structures, social mores, and cosmological beliefs that inform world cultures."
Students enrolled in the class started an online petition on ipetitions.com:
To ask[…] students -- who, mind you, are already paying thousands of dollars -- to pay $180.00 plus tax for a temporary textbook that does not have any pictures of the pieces we will be studying is preposterous. Pictures are essential for studying art history, needless to say. And giving us an extra online resource of the photos to go with the purchase of a textbook is really not enough.
The university defended the requirement, saying the book is custom produced for the class and combines three textbooks, which range from $65 to $144 into one book.
OCAD University is a public university in Toronto and is Canada's oldest and largest school for art and design with a student population of just over 4,000, according to its website.
Take a look at a preview page, and tell us how you'd respond.
Also on HuffPost College, check out the coolest campus art installations.
PHOTO GALLERY
Coolest On Campus Art Installations
BEFORE YOU GO