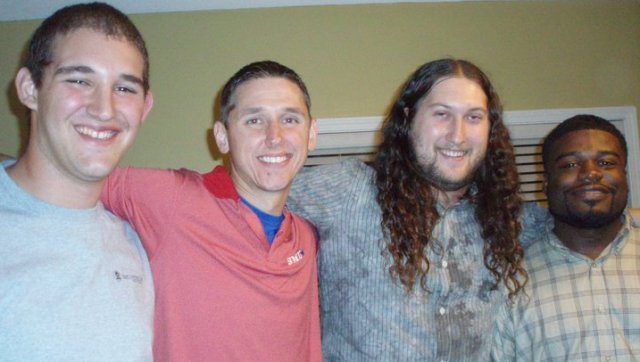 As a seminarian at the Perkins School of Theology in Dallas, Brandon Lazarus wants to make tending to the poor and homeless his life's work. He decided to live in an intentional Christian community -- a collective-like home where bills, food and faith are shared -- in a poor area of the city in order to learn about poverty and how to address it.
While he knows he can always depend on his middle-class family in Columbia, S.C., Lazarus has been living on a meager income of scholarships and stipends during his three years of graduate studies. Last year, his tax return tallied his adjusted gross income at $3,000. He paid no federal income taxes.
Watching the fallout over the controversial video released this week showing Republican presidential candidate Mitt Romney saying he cannot appeal to 47 percent of voters because they "dependent on government" and "believe that they are entitled to health care, to food, to housing," Lazarus said he was inflamed.
Lazarus said Romney's comment that he could "never convince them they should take personal responsibility and care for their lives" was what upset him the most.
"I think it's easy to say that for someone who, if they were ever in need, could reach out to family or friends," said Lazarus, 24, referring to Romney's wealthy family.
As a member of the Epworth project, a group of six Christian collectives in the Dallas area, Lazarus spends his time outside of classes ministering to the residents of East Dallas, one of the poorest areas in the city.
"We invite the community into our home to eat and pray because we want to be close not just our own friends in the house but also our neighbors. Once you get to know someone more intimately, you get to think of them as a brother or sister and their needs become your needs," Lazarus said.
Most of his work is with the homeless in the area, who he said are often on government support and don't have friends or family who can help them.
"To say that people are entitled to food, I would agree. My Christian beliefs tell me that we should care for those who are hungry, without shelter, those who are in prison," he said. "But I don't think that's a uniquely Christian view to have. I think every religion and people without religion have ideas about what it means to care for individuals."
That said, Lazarus doesn't think Romney is entirely wrong about people feeling entitled.
"I do run into people who say, 'Yeah, I want government housing or assistance,' but I don't think that's the majority. The majority come to me and say, 'I have made a bad decision in my past and I have had bad relationships and I want to fix that,'" Lazarus said. "In our society, in order to have a house, you need a job; and in order to have a job, you need a house. So they are stuck."
BEFORE YOU GO
PHOTO GALLERY
Conservatives React To Leaked Romney Video