On September 8, 2012, a suicide bomb ripped through the diplomatic quarter in Kabul, right outside the headquarters of ISAF in the Afghan capital. No members of the international coalition were harmed in the attack. Instead, six young Afghan children lost their lives.
Four of the children were members of Skateistan, the skateboarding school in Kabul that made headlines last month when a photo captured an Afghan girl skateboarding in Bamiyan.
The blast in front of the ISAF compound killed 14-year-old Khorshid, one of Skateistan's rising stars and an instructor for young girls. According to the organization, Khorshid was "a role model for up to 160 girls attending Skateistan each week." Khorshid's 8-year-old sister Parwana, who had just joined Skateistan, also died in the attack.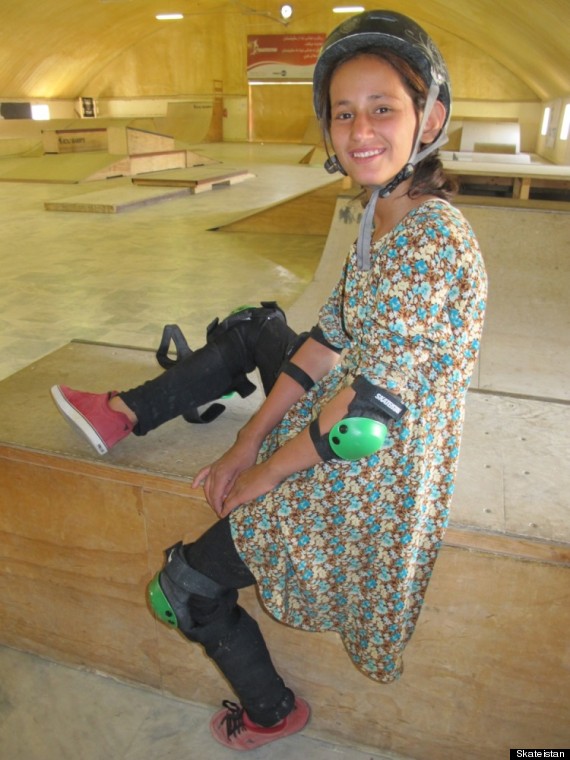 Fourteen-year-old Khorshid was an instructor at Skateistan. (Skateistan)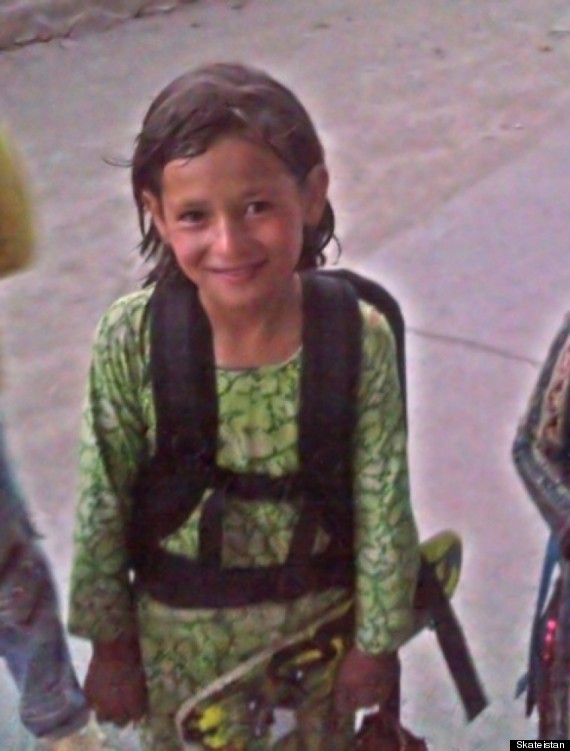 8-year-old Parwana died in a suicide blast in Kabul on Sept. 8. (Skateistan)
Seventeen-year-old Nawab, another skater who also lost his life in the attack, had won the 2012 Go Skateboarding Day boys' competition, while 13-year-old Mohammad Eeza was one of Skateistan's original students.
According to the New York Times, the four children frequented the area near the ISAF compound every day after school and on public holidays to sell scarves and chewing gum and to beg to help support their families.
In a statement on its website, Skateistan wrote:
It is with great pain and heavy hearts that we share our memories of children who were not just victims of senseless violence, but also beautiful human beings who will never be forgotten by their teachers, peers, co-workers, students, friends or family.
Founded by Australian Oliver Percovich, Skateistan attempts to keep Afghan children off the street and combines skateboarding with education. Rhianon Bader, media officer for the organization, told the BBC that the organization will continue its activities in Kabul despite the tragic incident.
"We have many street working kids coming each week, and this incident only makes it more clear how important it is that we provide them with a safe space to have fun and gain access to education," Bader said.
The Taliban claimed responsibility for the September 8 blast, saying it had targeted a CIA compound, the Associated Press reported.
Yet according to sources in Kabul, the CIA building was nowhere near. "Everyone knows where that CIA safe house is," Lt. Col. Waisullah Taj, the police chief of Kabul's District 10, told the New York Times. "That is not the place. This incident proved their stupidity. They could have attacked the embassy or the ISAF gate or the police, instead they just killed four little beggars."
Photos of Skateistan children killed in the attack:
PHOTO GALLERY
Skateboarding Children Die In Suicide Attack
BEFORE YOU GO