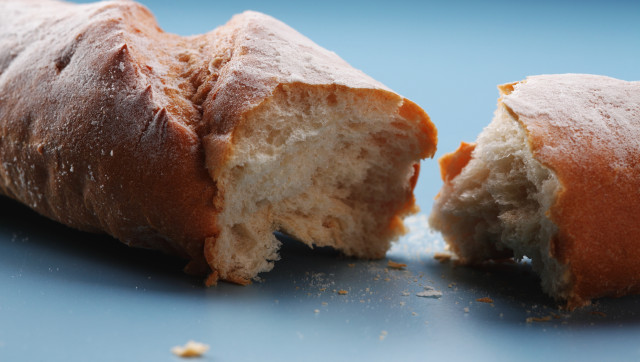 If you have beautiful oil paintings in your home, you may be afraid to clean them when they become dusty. Luckily, How Cast discovered an easy way to clean an oil painting without ruining it.
First, take a soft bristle brush and gently wipe off the dust on the painting. Then, take a piece of the inside of a loaf of doughy bread and carefully pat it on top of the illustration. (Make sure the paint layers are dry and intact so you don't remove any coloring.) Once that piece of bread is soiled, break off another and continue the process.
Editor's note: If your artwork is extremely valuable or vintage, it's best to consult a professional.
BEFORE YOU GO