It's here! Apple's iOS 6 is finally available to iPhone and iPad users.
The iOS 6 release is slated for Wednesday, Sept. 19, with a scheduled download time of 1 p.m. EST and 10 a.m. PST, according to CNN Money.
Absinthe Jailbreak's Gamal Sabry created a timetable for the iOS 6 release times around the world, covering everywhere from Athens to Lagos to Seoul to Boston.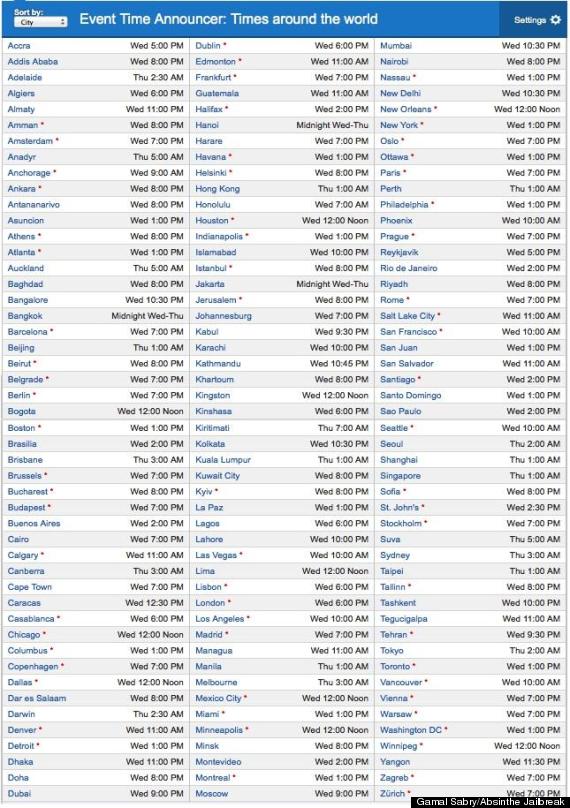 Click here to see the complete iOS 6 release timetable, courtesy of Absinthe Jailbreak.
iOS 6 is not just for Apple's iPhone 5 users. The software upgrade will provide updates for older phones released since 2009, including a new mapping system, Passbook and Facebook integration.
The new software will feature more than 200 new features, according to the Associated Press, but not all features will be available on older phones. The update will be available for iPad 2 and the new iPad as well as the new iPod Touch.
Apple's stock hit a new high on Tuesday morning in the wake of the release of the iPhone 5. It soared to $701.44 a share, the Wall Street Journal reports. The stock is up 5 percent this month, and 73 percent on a year-to-date basis. Analysts believe that it will stay above the $700 mark and possibly rocket even higher.
Pre-order sales, which opened Sept. 14, hit a record 2 million in just 24 hours.
The iPhone 5 is priced at $199 for a 16GB version of the phone, $299 for a 32GB version and $399 for a 64GB. It will hit store shelves Sept. 21. Pre-sales opened on Sept. 14.
Click here to learn how to download the new operating system or take a look at our step-by-step instructions (below).
PHOTO GALLERY
How To Update Your iPhone Without iTunes