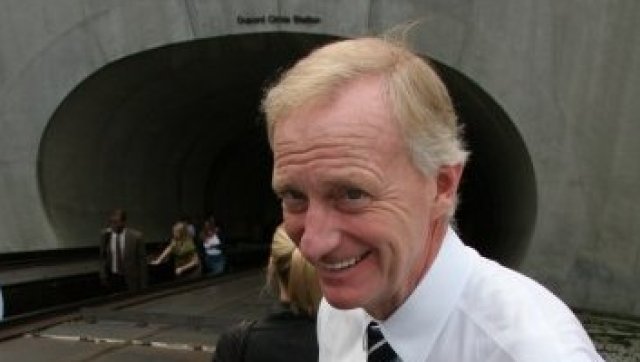 WASHINGTON -- While he didn't provide many details, District of Columbia Councilmember Jack Evans (D-Ward 2) has reassured baseball fans that Metrorail will run late-night trains in case playoffs games end after normal weekday service wraps up.
WTOP-FM reported Tuesday about the ongoing conundrum looming for those wanting to go to playoff games at Nationals Park:
There is no doubt in his mind that Metro will be running after the end of any Nationals playoff game, he says.

When asked why he was so confident about the extended service, Evans said "because I am making it happen."
Baseball fans have been facing the real possibility of being stranded at the ballpark because of Metro's midnight closing. In August, following a rain-delayed game, scores of baseball fans were left high and dry outside the Navy Yard station after midnight, surprised to find that train service had concluded.
Metro, which has agreements with the Redskins and the Capitals for late games but does not have one with the Nationals, has said it will not cover the cost of running later service for the playoffs.
The Nationals, WTOP reported earlier this month, have refused to pony up the money, too -- roughly $30,000 per extra hour of service. Major League Baseball has been keeping up the pressure because it fears the Nats covering extra public transit service will set a precedent for other team owners.
And while the D.C. government had previously covered late-night train service for the Nats, it slashed those costs as a budget-cutting move. City officials, as The Washington Post reported in August, have resisted new calls to pay for late-night playoff service.
So what's changed?
Evans, in his WTOP interview, didn't say who was going to pay. Stay tuned ...
BEFORE YOU GO
PHOTO GALLERY
Stephen Strasburg and Bryce Harper