Two haunted house employees in Pennsylvania were arrested after the spooky attraction they worked for burned to the ground.
Lucas McChesney, 29, and John Tardino, 26, were hired to clean the Valley of Fear haunted house in Lower Southampton, but on Aug. 8, they decided to light fireworks instead, ABC News reports. The two men were allegedly inside the Treasure Room when Tardino set off a mortar shell. The explosion blew up a treasure chest and lit some hanging burlap on fire.
The pair reportedly tried to extinguish the fire, but it was too late. Within 45 minutes, the Zombie Research and Control Center and Captain Willie's Shipwreck, both popular haunted house attractions, were an unrecognizable pile of wood, Patch reported.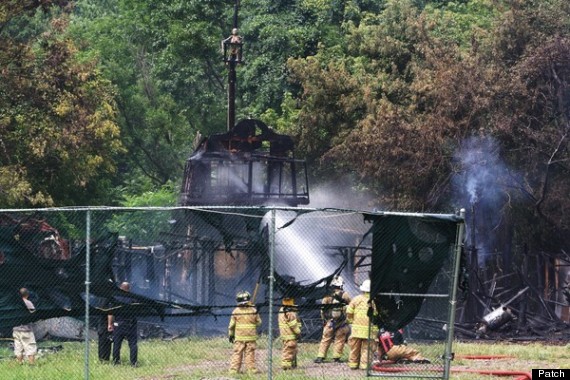 In August, ABC recorded footage of the fire, which showed a fake skeleton on top of a burning pirate ship display. The fire destroyed one of two haunted houses on the property and caused $100,000 in damage, cops told ABC News.
Investigators said that neighbors and an officer heard the fireworks exploding on the property the day of the fire. They interviewed Tardino once on the scene and again on Aug. 14, when the alleged arsonist showed them a big green bag of fireworks he'd hidden in the woods.
Halloween is not lost, however.
"We'll probably have one haunted house instead of two," explained Valley of Fear owner Tom Yaeger. "But it will be good, and the other two attractions, the hayride and the haunted walk will be expanded."
Authorities charged McChesney and Tardino with arson on Tuesday.
BEFORE YOU GO
PHOTO GALLERY
Bad Choices