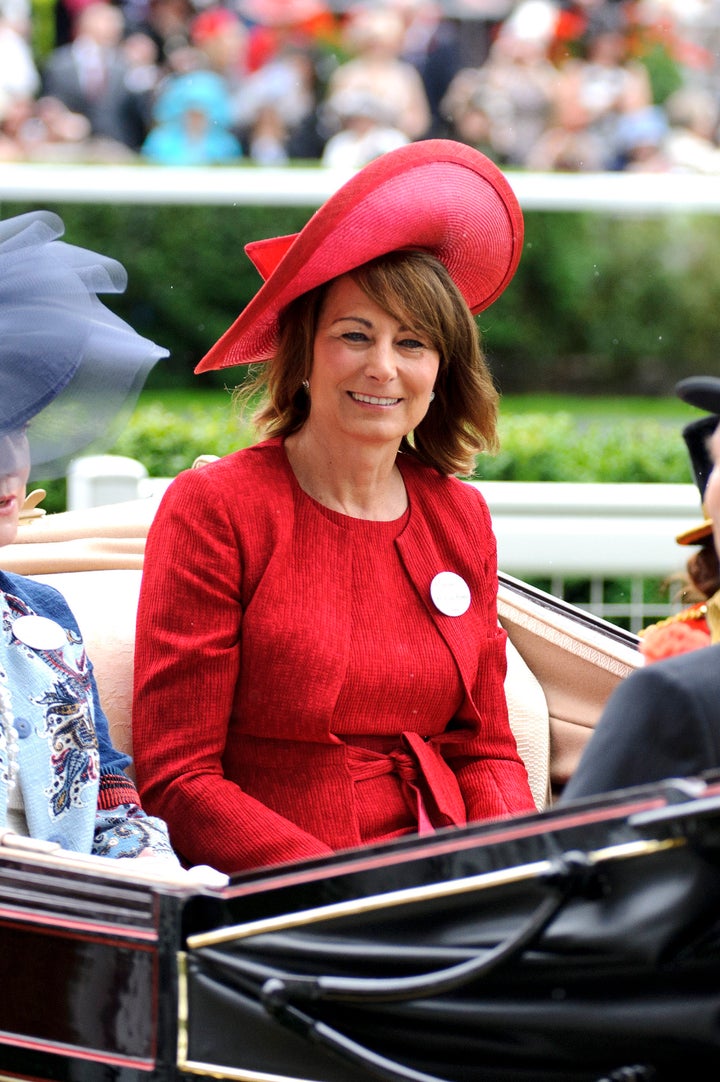 When Karl Lagerfeld decides to unleash his fire hose of Karl Komments, no one is safe. Previous victims of the Chanel bigwig's famously brazen tongue include Adele ("fat"), Russian men ("ugly") and the Duchess of Cambridge's rump (surprisingly, "lovely".)
Now, in a new exclusive with Grazia, the 79-year-old designer lets loose on Carole Middleton, the mum of Kate and Pippa. But it's not as bad as you'd think! More specifically, Karl thinks Carole is kind of a M-I-L-...well, you know.
"I think Carole is very sexy. I think the mother is sexier than the daughters. There is something full of life about her. For a woman who must be 50 or so I think she's great. Full of energy."
She's 57, by the way, and sorry, Karl: she's married.
"Kate Middleton has a nice silhouette and she is the right girl for that boy. I like that kind of woman, I like romantic beauties. On the other hand, her sister struggles. I don't like the sister's face. She should only show her back."
Now, he clarifies to Grazia what he meant about Pippa's visage: "I didn't mean that! I only meant I don't think her make-up is right; she has a roundish face and round eyes and she should pick another make-up for the eyes." (Actually... we sort of agree?)
Karl's bon mots just keep on coming...
PHOTO GALLERY
Karl's Crazy Comments