Behold, Mitt and his portrait.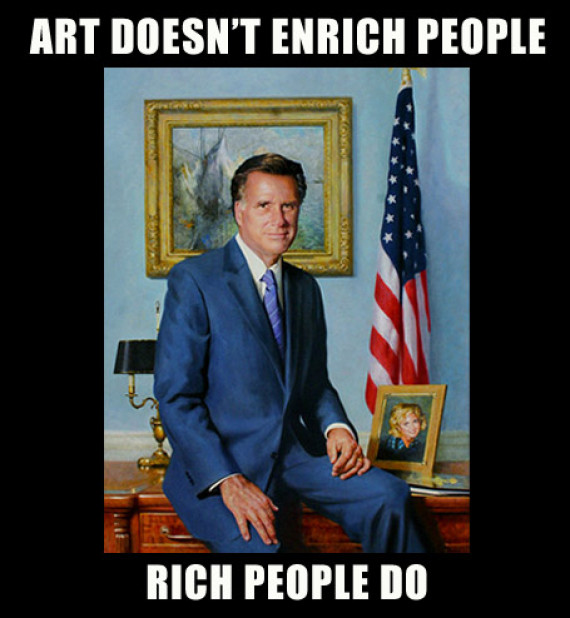 We all know by now how Mitt Romney feels about nearly half the country, believing the 47% are "dependent on government" and "believe that they are entitled to health care, to food, to housing," according to off-the-cuff statements made by the presidential candidate that were recorded in a video handed over to Mother Jones yesterday. We are also fully aware of his harsh stance toward arts funding as well as his plan to eliminate the National Endowment for the Arts.
What we didn't know, however, was that Mitt has had some potentially scarring past art experiences of his own. We bring you the wondrous portrait of Mitt (and Ann!) made by the relatively unknown painter, Richard Whitney. If you thought Shepard Fairey's HOPE poster made an impression, wait until you see Mitt in oil.
Let us know if this slideshow below helps you understand the complicated man that is Mitt Romney. What do you think, readers? We're curious!
PHOTO GALLERY
Mitt Romney
BEFORE YOU GO