This week we brought you another batch of must-follow Pinterest accounts. (Want to be in the running for next week's list? Just click 'Send Us A Tip' at the bottom of this post with your account's URL.) Now, here is a craft that is so beautiful, it's easy to see why so many people re-pinned them. Take a peek at these gorgeous mosaic stones: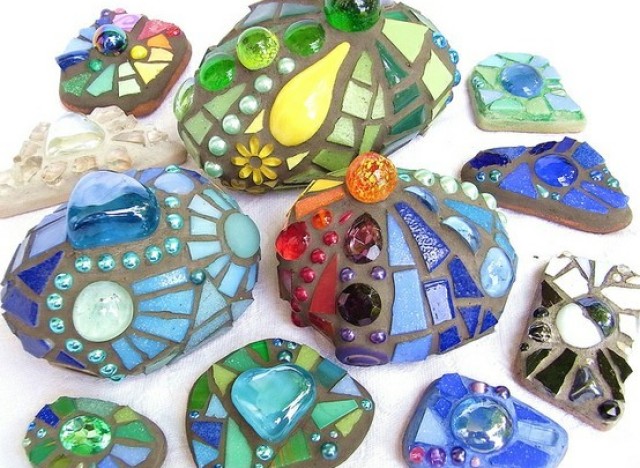 Photo by Frances Green of Waschbear
These accents, which are sold individually by France Green on her Etsy shop Waschbear, are covered in shaped glass pieces, glass nuggets, pearls and beads. They can be used as decorations, "good luck" charms or paper weights. She makes these stones in a variety of different colors and shapes, but it seems Pinners love them all.