It seems like Drew Barrymore has been pregnant forever, so just imagine how she feels! The first-time mom-to-be can't wait for her baby to arrive and is looking forward to building a big family with husband Will Kopelman.
"I can't wait until I have my children," the actress, who's obviously already thinking about baby No. 2, tells the new issue of Haute Living, in an interview held in August.
"I love the idea that they don't have to do something that they have no interest in, that they can do something completely opposite if they want to," she adds. "I will be so surprised if they don't want to do something involving food or wine or art, but I'll be OK with it. I just want to build fun, great things for my family."
But Barrymore, who married Kopelman in an intimate ceremony on her Montecito, Calif., estate in June, doesn't just have babies on the brain. The 37-year-old is looking forward to having a nice glass of wine -- post-pregnancy, of course.
"I want to do it all," she gushes to the magazine, out Sept. 20. "I love film, but I also love wine, food and traveling. I would love to be a travel writer. I'd be so stoked."
"I love wine ... " the actress, who launched her Barrymore Pinot Grigio in 2011 and won a gold medal at the prestigious Le Challenge International du Vin in France, continues. "I think it's nice to do what you really love in life, occupationally and recreationally. Right now, I'm getting to do the things I love and I'm so, so happy about it."
So, will the Barrymore brood be world travelers like the Jolie-Pitts? We'll have to wait and see.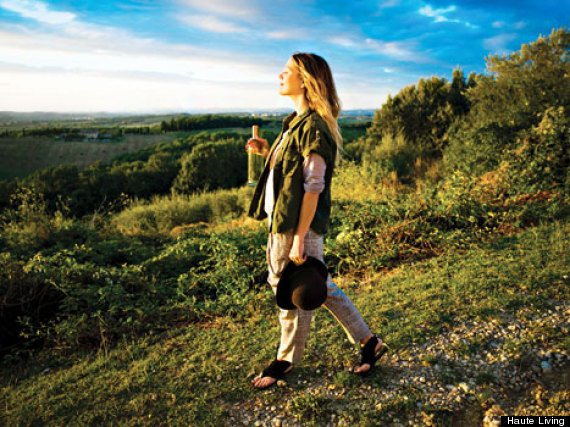 BEFORE YOU GO
PHOTO GALLERY
Drew Barrymore, Will Kopelman: Actress Married To Art Consultant