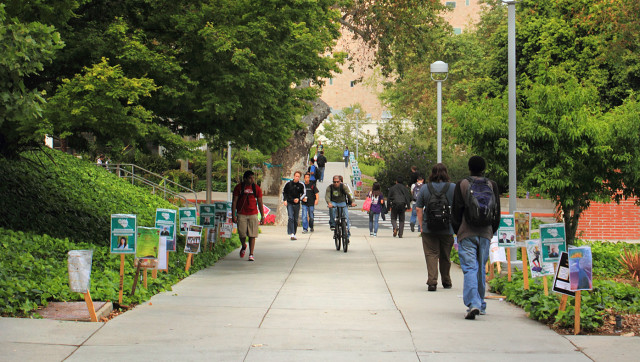 Once upon a time, Jessica Aceves would be beginning her freshman year at Cal Poly Pomona or UC Riverside this fall.
Instead, the 17-year-old Colton High School graduate is a freshman at the University of La Verne, where she's majoring in math - for the moment.
"Before I started, I was thinking of changing it," she said.
The University of La Verne has its largest class of freshmen in its history this year, and it's not alone in that.
"I'm not hearing anyone saying they're not meeting their enrollment, among the private (universities)," said Phil Doolittle, chief operating officer of the University of Redlands.