The 2012 Emmys are almost upon us, so maybe now is a good time to get acquainted with some basic facts about the ceremony that honors the best and brightest in TV. This infographic from www.TheCredits.org runs through the Emmys by the numbers, answering questions like, "How much does an Emmy weigh?" (about the size of a newborn baby) and, "How many statues do they make for one Prime Emmys?"
It also lists every Emmys host in history and notes that the statues are handled only with white gloves as they are being made to prevent fingerprints ... as they should be.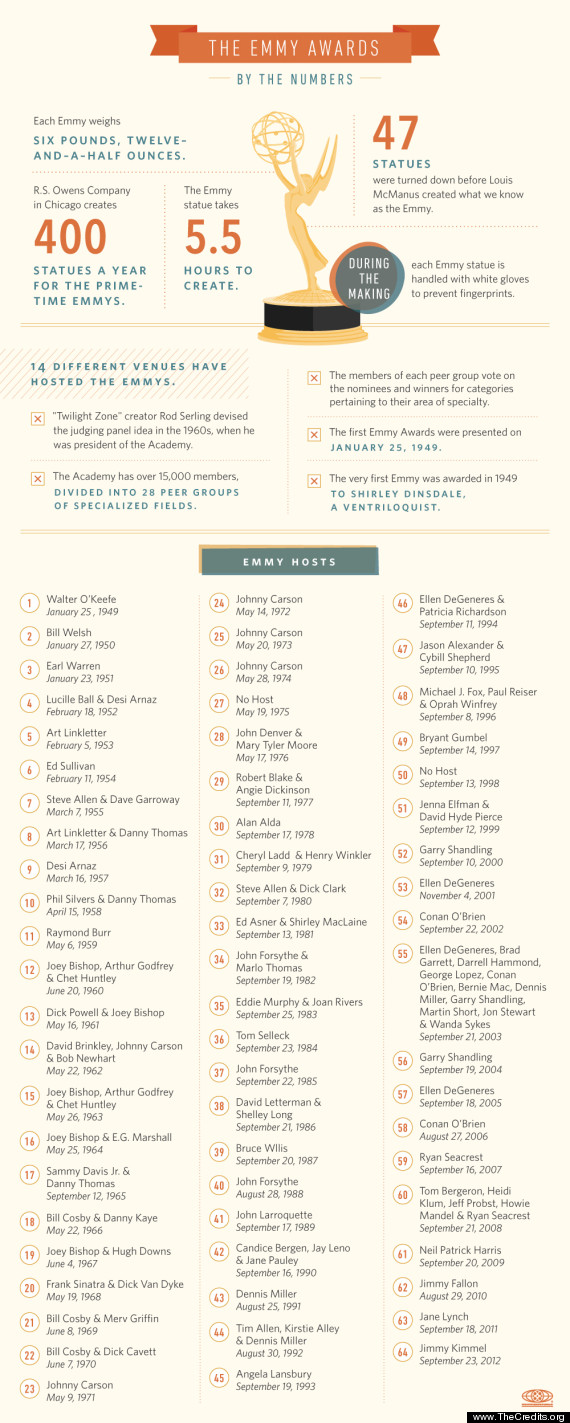 Infographic via: www.TheCredits.org and @TheCredits on Twitter.
PHOTO GALLERY
Emmy Nominees 2012
BEFORE YOU GO