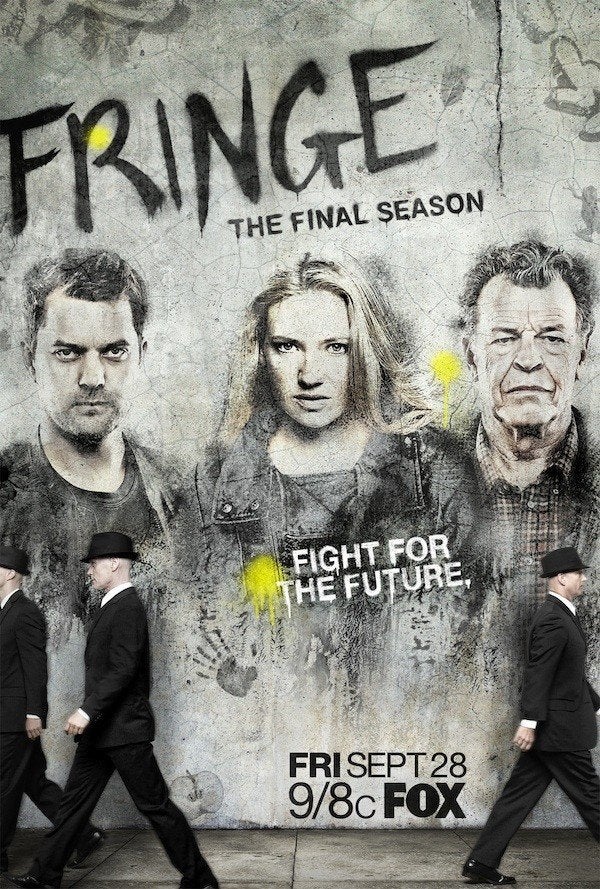 As the "Fringe" Season 5 premiere draws tantalizingly closer (Sept. 28 at 9 p.m. ET), Fox has been ramping up its promotional campaign with a succession of intense teasers that preview the Observer invasion.
Now, the network has released a new poster that continues the dystopian theme -- "Fringe" meets "Banksy" meets "1984" in 2036, if you will. We know that our beloved Fringe Division will be the future's Most Wanted when Season 5 picks up, and this teaser previews the team's rebellious new position on the fringe of society (get it?) as humanity's last hope for freedom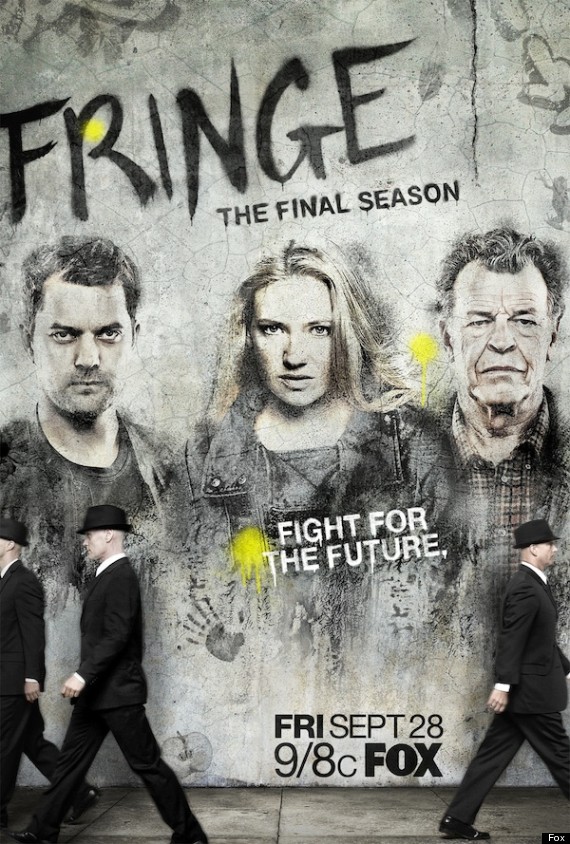 What do you think of the poster? Are you excited for Season 5?
PHOTO GALLERY
Fringe Season 5
BEFORE YOU GO