Johnnie Walker's new liquor store in South Africa may be the first retail location ever to feature an inventory consisting of only a single whisky bottle.
The "One Bottle" store contains the first bottle of the exclusive Johnnie Walker Platinum Label signed by Master Blender Jim Beveridge. Would-be collectors are invited to the store, located in Melrose Arch, to place bids on the item or to do so online.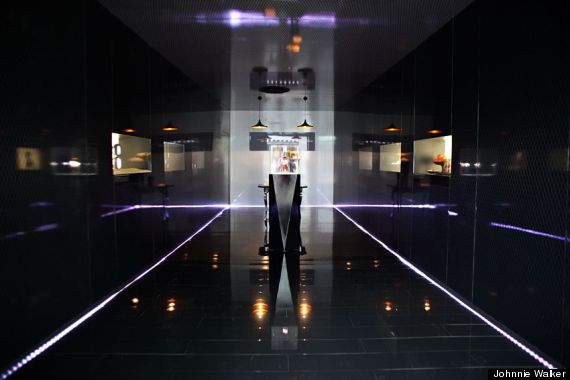 The winner would have the distinction of being the only person in the world to own a bottle of Johnnie Walker Platinum Label -- but only for one weekend starting September 28. After that, other non-collector's items bottles go on sale. The store has been open since September 14.
The label's web site describes the whisky as "extremely rich, complex and contemporary":
It is characterised by a sweet, elegant Speyside style and a subtle Islay smokiness and lays out a feast of flavours on the palate: expect stewed fruit, malty cereal, smooth creamy vanilla, nuts and tangerines. Bold and sophisticated, Johnnie Walker® Platinum Label™ is best enjoyed neat.
As of Wednesday, the web site 10and5.com was reporting that the current winning bid was at $13,809.24 (R115 100).
Proceeds from the auction will go to SADD (South Africans Against Drunk Driving).
BEFORE YOU GO
PHOTO GALLERY
Fastest Growing Spirits