UPDATE: Kristin Cavallari has taken issue with Us Weekly's assertion that she's already lost all her baby weight. Though the former reality star looks like she's back to her pre-baby size, she contests the claim.
"I haven't lost all of my baby weight yet. Thats sending the wrong message to women."
PREVIOUSLY: New mom Kristin Cavallari isn't having the same problem as other celebrity moms such as Jessica Simpson and Hilary Duff.
As the other celebs have spoken openly about their struggle to lose the weight, the 25-year-old former "The Hills" star appears to be back to her pre-baby dress size already -- just a month after giving birth.
The former reality star welcomed her first child, son Camden, with fiance Jay Cutler, on Aug. 8, and photos of Cavallari just weeks later prove she has her amazing body back.
"[Cavallari] has already lost all the weight by working out like crazy with a trainer," a source told Us Weekly, and the star herself hasn't been shy about revealing how much she's been working out:
"Walking uphill on the treadmill to work out this booty. Bye bye baby weight," she tweeted on Sept. 13.
Cavallari didn't appear to gain much weight with her pregnancy in the first place, but there's still a ton of pressure on new mothers in and outside of Hollywood to get their pre-baby body back.
Last month, More magazine editor-in-chief Lesley Jane Seymour told "Good Morning America" that women need to remember celebrity moms might drop weight instantly, but they have resources that most people don't.
"[Celebrities] have $40,000 exercising gurus. You're not being paid for that. That is not your job. They have to get in shape in two weeks because they've got to go on the set. That is not the normal human being," she explained.
PHOTO: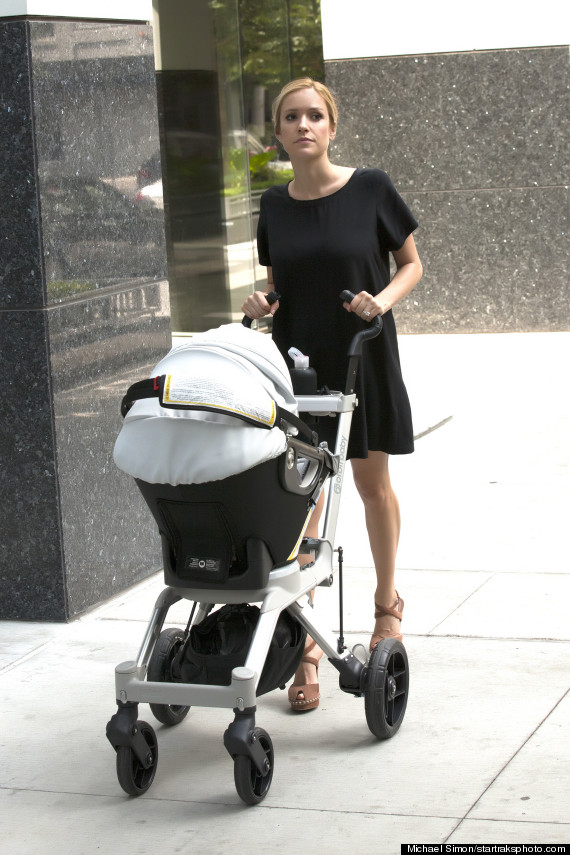 PHOTO GALLERY
Before/After Pregnant Stars
BEFORE YOU GO