While various American-themed burgers are nothing new for McDonald's, the website Burger Business is noting an uptick:
American-theme burgers have worked before for McDonald's, but the sheer number of such promotions simultaneously mounted across Europe right now is striking.
Burger Business mentions everything from Switzerland's "Stars Of America" menu with items like an L.A. Bacon burger and Texas Chili burger with Tabasco to Hungary's "American Sweethearts" menu with items like a Texas Bacon burger and a Hawaii Grill sandwich with pineapple.
Here are Switzerland's current offerings:

And Denmark's "Tastes Of America":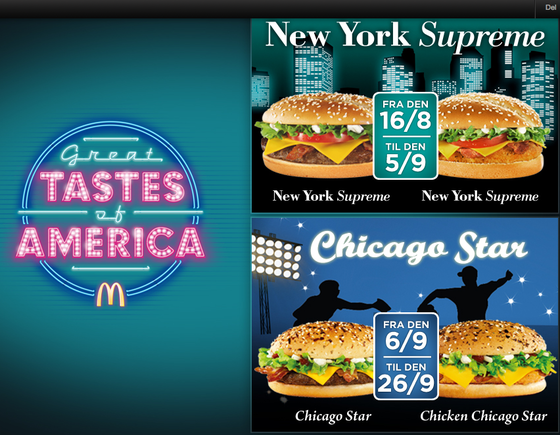 Hungary's "American Sweethearts":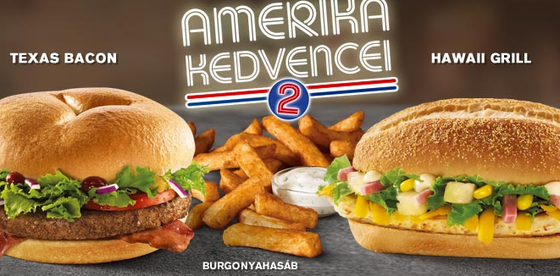 Like previous promotions, these limited-time offerings somewhat confuse American identities. But when it comes to selling burgers, vague notions of American eating traditions are probably more powerful than actual regional food specialties.
Burger Business also has a list of non-American but other globally-inspired offerings such as a Big South Africa beef burger in Germany and the Mexican-inspired Chicken El Wrappo in Sweden.
Recently, McDonald's made headline for the launch of Asian-themed McNoodles in Austria. But that announcement pales in comparison to the black and white paired McDonald's burgers available in China.
BEFORE YOU GO
PHOTO GALLERY
America's Biggest Fast Food Chains