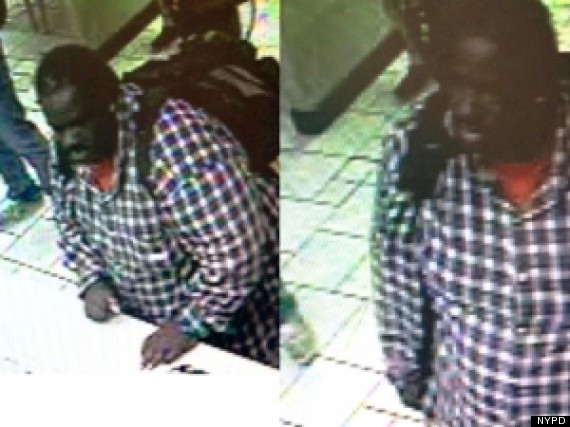 Police are currently searching for a man who allegedly made an anti-gay remark before brutally attacking a 22-year-old man with a razor at a West Village McDonald's on Wednesday.
The NYPD released a photo of the suspect who is described as a 35-40 year-old black male, 5'9" to 5'10" in height, and weighing around 300-350 pounds.
Officials say the victim was slashed on the elbow, face, back, and neck. He was taken to Bellevue Hospital where he received stitches.
Anyone with information regarding the suspect is asked to call Crime Stoppers at 800-577-TIPS.
The West Third Street McDonald's is the same McDonald's where a 26-year-old gay man was severely beaten in 2011. (See video below.)
The location has also been the scene of several other acts of violence, including a horrific assault caught on tape showing a McDonald's cashier using a metal rod to beat two female customers.
The string of attacks prompted City Council Speaker Christine Quinn to call for a boycott of the fast-food restaurant. In March, Quinn called for extra security personnel to monitor the location and said:
We're asking folks in the neighborhood not to support this McDonald's until this McDonald's supports the neighborhood. The first thing this McDonald's needs to do is engage better security through the paid detail option that our police department offers. Those are off-duty police officers trained in how to do this type of security. That will be a huge step forward, make a difference and be a show of good faith.
BEFORE YOU GO