This week in arts and culture we caught a glimpse Rachel Maddow looking super 90's, Dale Chihuly's new exhibition and the latest craziness from the Beast Jesus saga.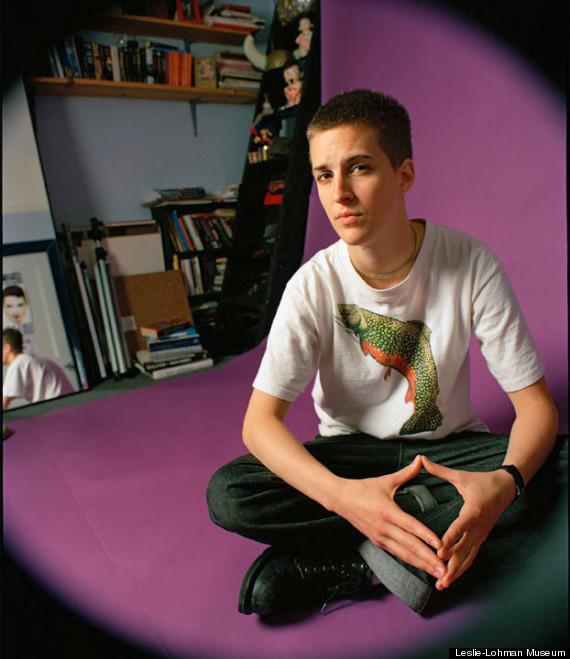 This week we saw the first retrospective of Del LaGrace Volcano's work. The LGBT photographer and self-described "gender abolitionist" has snapped photos of an array of people throughout the years, from drag kings to celebrities.
One particularly striking image is from 1998, titled, "Rachel Maddow At Home In My Studio."
The combat boots, grungy/ironic t-shirt, close-cropped hair and slight scowl is everything we miss about the 90s. We imagine Ani DiFranco was quietly playing in the background, strumming her beat up guitar and singing about love and loss. Can you hear it? "Squint your eyes and look closer..." We're so there.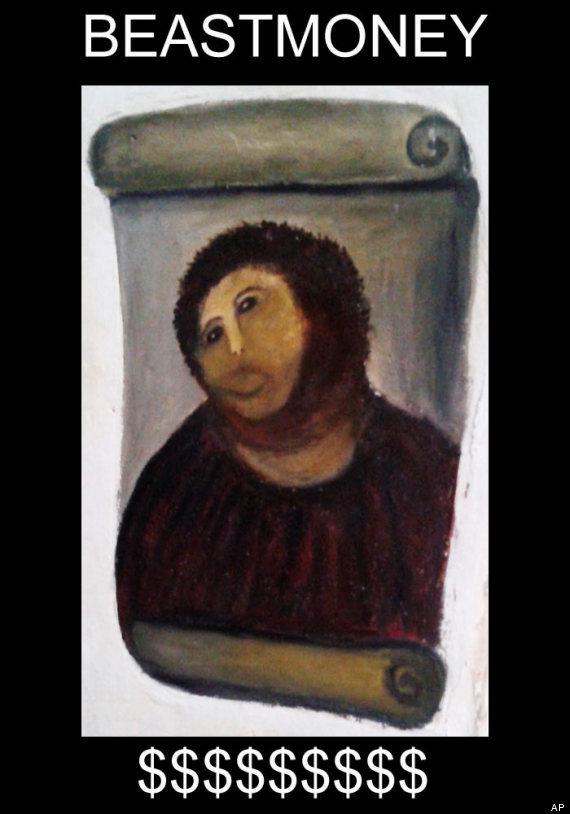 The saga of the world's favorite restoration FAIL has taken another turn for the insane, solidifying the fact that this Internet meme will likely never die. That's right, Cecilia Gimenez, the octogenarian famous for turning Garcia Martinez's 19th century fresco into what we lovingly refer to as "Beast Jesus," is back in the headlines. And this time she's not apologizing.
According to Techdirt, the crazy sweet restorationist is demanding a cut of the tourist profits raked in by her church after the venue started charging visitors for a glimpse of the Beast in all its glory. The small Spanish church has raised over €2,000 ($3,237) since it began monetizing the tourist explosion last Saturday and Gimenez hasn't seen a penny, reports Spanish newspaper El Correo. So now Gimenez has lawyered up, and is allegedly attempting to claim copyright on her work and vie for a portion of the spoils.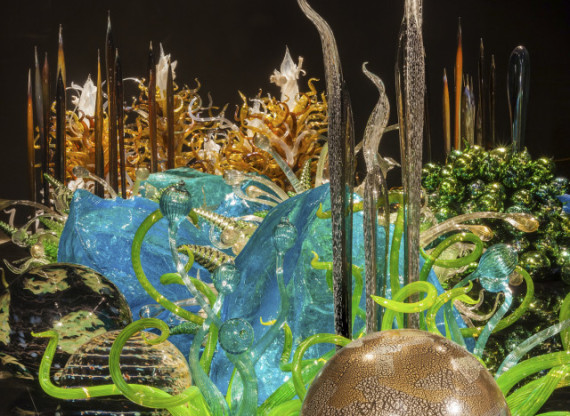 Whether you love or hate the glassblowing tour de force, Dale Chihuly is one of the most recognizable artists alive today.
Chihuly's work may not say much, but it sparks an exciting conversation about what constitutes a work of art in terms of authenticity, ideas and commercialism. We'd love to hear your opinion on whether an artwork needs a conceptual aspect to stand on its own. Can Chihuly hold down his own among other controversial artists like Marcel Duchamp or is his work more appropriate to be hanging alongside Vegas icons like Siegfried and Roy?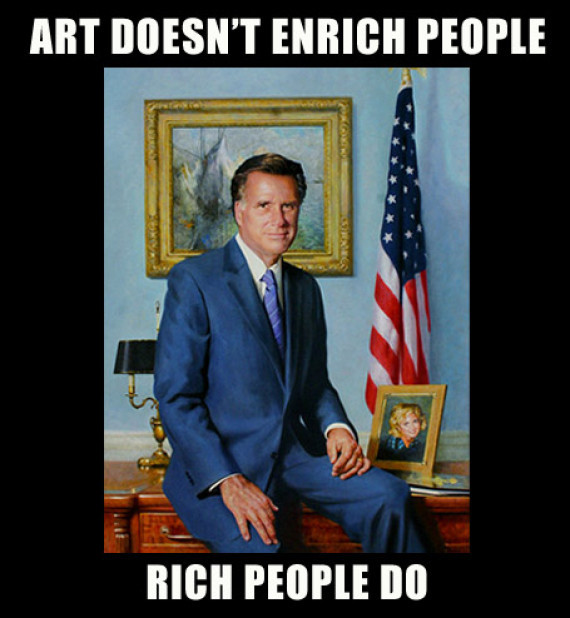 We all know by now how Mitt Romney feels about nearly half the country, believing the 47% are "dependent on government" and "believe that they are entitled to health care, to food, to housing." We are also fully aware of his harsh stance toward arts funding as well as his plan to eliminate the National Endowment for the Arts.
What we didn't know, however, was that Mitt has had some potentially scarring past art experiences of his own. We bring you the wondrous portrait of Mitt (and Ann!) made by the relatively unknown painter, Richard Whitney. If you thought Shepard Fairey's HOPE poster made an impression, wait until you see Mitt in oil. Click here to see the rest of the Mitt Memes.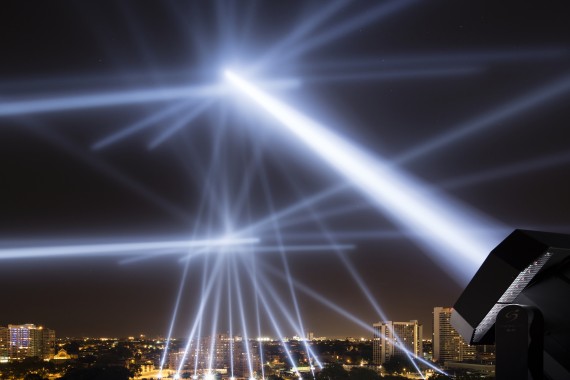 This fall, members of the public can record 30 second messages and see them play out abstractly on the Philadelphia sky. "Open Air", the "interactive light experience" that launched last night above the city's Benjamin Franklin Parkway, aims to use technology to inspire a wide swathe of residents to participate.
Volunteers can submit anything they like, from poems to marriage proposals, online or through the free Open Air iPhone app. In response, 24 robotic searchlights situated on a half-mile stretch of the historic parkway will project light formations into the night sky. The brightness and position of the lights depend on the participant's unique GPS location as well as the frequency and amplitude of her voice.
Enjoy your Sunday and check back in tomorrow for the next big thing in arts news!