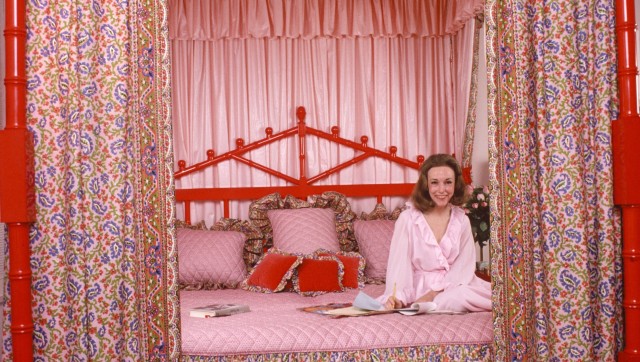 Helen Gurley Brown's most notable achievement, Cosmopolitan Magazine, redefined what it was to be a single woman. Anyone who knows the history of Cosmo and what Helen set out to do--prove that women could be both sexy and successful--remembers her legacy and is grateful for the path she forged for the modern woman. Although she unfortunately passed away this August, there's no doubt she will live on through all of us, as we live our lives with the confidence and glamour she encouraged every woman to show.
One person who remembers her well is Carleton Varney, president and owner of Dorothy Draper & Company, Inc., a prestigious interior design firm, who worked with Brown multiple times to offer design advice in the magazine for the single, independent woman, or the typical "Cosmo girl." Together, they designed spreads with suggestions for rooms and apartments, specifically tiny, NYC apartments. We talked to Carleton to find out what it was like working with the legend, and what it was about her that made her one of the most influential editors the magazine industry has ever known.
"The reason she was one of the best editors in the world is that she was her best reader. She put the magazine together for herself," Varney says. "Helen loved movie stars, she admired them, she loved that glamour that's now gone. She wanted that for herself, so she would read her own pages as if she was her own reader. The world doesn't have too many of those kind of editors, and that's why that magazine was so successful," he says. And not only did she want to feel like a movie star, she wanted every girl to feel that glamorous, too.
Varney also recalls parties that he attended with the editor. "She was so interested in the people. She was a joy to talk to," he notes. And she loved the iconic designs of Dorothy Draper. The editor and designer duo designed a variety of interiors together, from a working girl's walk-up apartment to a more eccentric one with a cabana look, Varney says. Because, borrowing a line from Brown herself, "Her girl went everywhere. Good girls, they stay home; bad girls, go everywhere."