Much has been written about Bill and Hillary Clinton's marriage, but as admirers of both Clintons and hopeless romantics, we're inclined to believe in their love. If this isn't the picture of a true love, than what is?
That affection was on full display today in New York City, where Bill introduced his Secretary of State wife at the annual meeting of the Clinton Global Initiative. Before Hillary gave her speech discussing economic investment in developing countries, Bill greeted her onstage with a smile and a kiss.
It was no Obama Kiss-Cam, but it was pretty darn sweet.
It helped that Hillary looked positively girlish with her newly bouncy hair (she's been sporting curling-iron curls for several weeks now). She also had on her go-to boucle jacket, the Chanel-like one we've seen her wear numerous times over the past year. Bill looked dapper, too, channeling "Boardwalk Empire" in a gray pinstripe suit and a purple tie.
But really, we're just taken by the smile on those faces. For a couple about to celebrate their 37th wedding anniversary, they look they've still got "it." We swoon.
PHOTOS: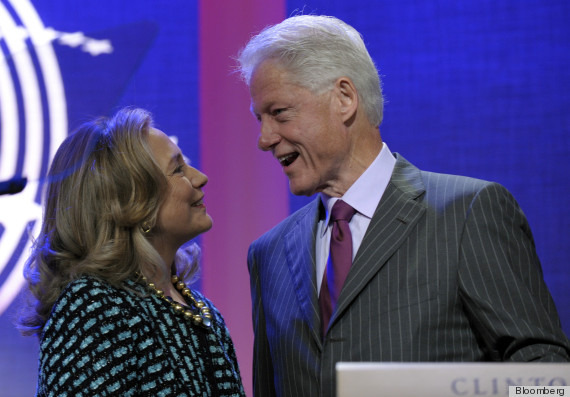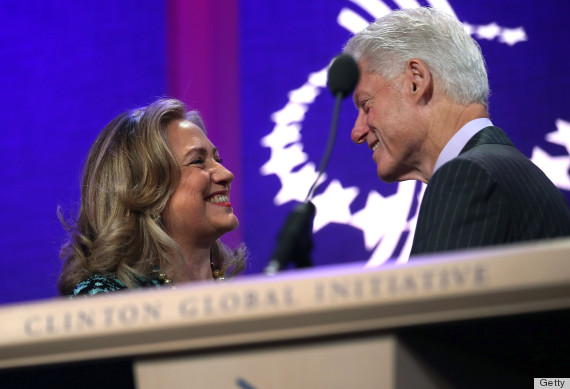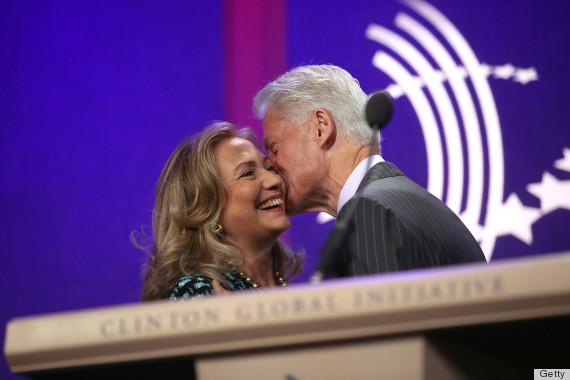 Bill was born with good style...
PHOTO GALLERY
Bill Clinton Style Evolution
Want more? Be sure to check out HuffPost Style on Twitter, Facebook, Tumblr and Pinterest.