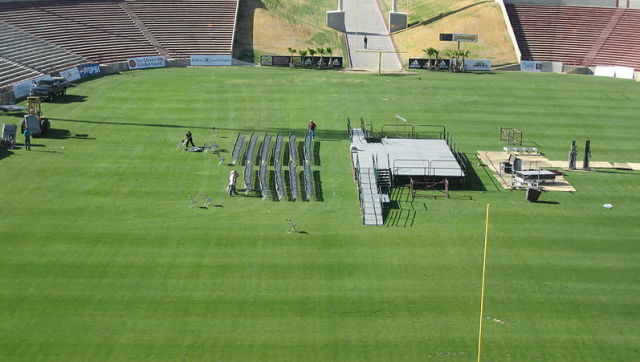 A woman thought she got a bug bite but was actually hit in the leg by a bullet at at college football game in New Mexico this weekend. Police said the bullet was apparently fired from outside the stadium.
The woman, in her 50s, was in the process of watching the New Mexico- New Mexico State football game when she was injured. She was taken to a hospital in El Paso and is said to be doing fine.
This isn't the first gun-crime connected with college sports this year. In April, a man was shot and wounded after Kentucky won another NCAA title.
BEFORE YOU GO
PHOTO GALLERY
Top US Colleges Graduate Salary Statistics