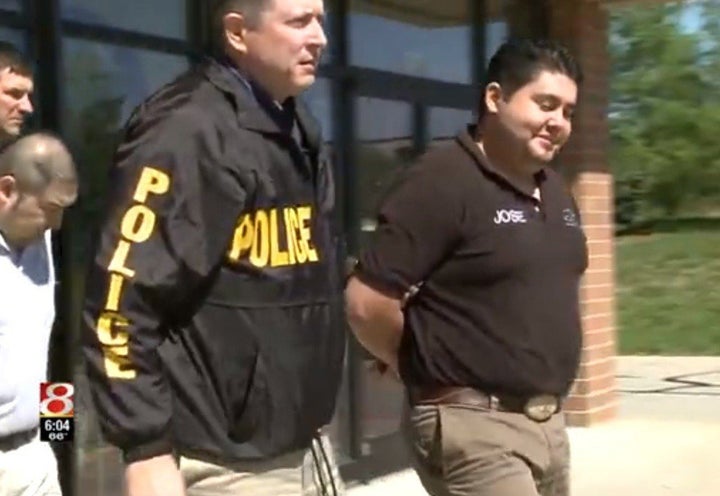 INDIANAPOLIS, Sept 24 (Reuters) - Indiana police arrested 38 suspects and began serving arrest warrants for more than 60 others on Monday in a multi-city raid that centers on a popular Mexican restaurant chain where workers were found to be using fake Social Security numbers, police said.
Indiana State Excise Police officers served search warrants at five Acapulco Mexican Restaurants in towns in southeast Indiana, and arrested the workers, Excise Police Corporal Travis Thickstun said. Warrants were also served at other businesses and residences.
None of the restaurants answered calls on Monday night.
Police also seized $3 million and numerous vehicles as a result of the 18-month probe into the use of stolen and fraudulent Social Security numbers used by the workers, according to Thickstun.
According to an affidavit issued by the police, the restaurant chain was not reporting cash sales, thus avoiding state sales taxes. The affidavit also said that "Hispanic individuals" working at the restaurants were using fake Social Security numbers.
Thickstun said some of the numbers had been stolen from minors, some made up and some were from dead people.
He said police also are searching the offices of a tax preparer and two banks. (Editing by Mary Wisniewski and Mohammad Zargham)