Britt Ekland is still a Bond Girl, even if she's closer to 70 than 007. The former Swedish bombshell, who hits the seven-decade mark on Oct. 6, emerged this week looking ready for more international intrigue. Cameras spied her as she attended a 50th anniversary James Bond celebration in London.
The stunning bone structure is still there -- though perhaps altered by means that Mother Nature didn't provide, according to one report.
RadarOnline observed that Ekland may have undergone too much nip and tuck.
"Britt looks like she's had quite a bit of work done," plastic surgeon Dr. Anthony Youn said to the gossip site. "I suspect that she's had a facelift to smooth and tighten her jawline, a browlift and eyelid lifts to open her eyes, and injections of fat into her cheeks to plump them up."
Youn, a TV regular who has not treated Ekland, recommended to Radar that Ekland stop plumping her cheeks and try Botox to smooth the crow's feet. Youn added that Ekland defied her age, but didn't look natural.
On the positive side, the Daily Mail wrote that Ekland -- who played Bond assistant Mary Goodnight in 1974's "The Man With The Golden Gun" with Roger Moore -- looked "amazingly fit."
So there!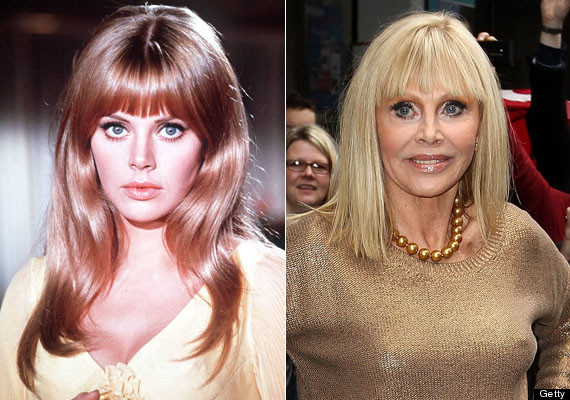 Celebrity Photos Of The Week:
PHOTO GALLERY
Celebrity News & Photos
BEFORE YOU GO