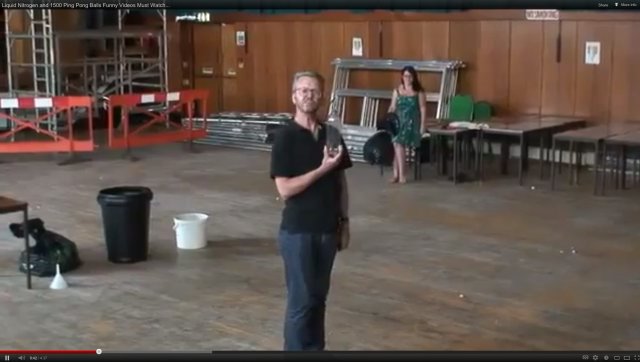 What happens when you mix a bottle of liquid nitrogen with a trashcan full of ping pong balls? Something awesome!
Plymouth University Science and Technology Associate Professor Roy Lowry did just that and the results are quite entertaining. Lowry whose Phd. was entitled "A Surface Enhanced Raman Spectroscopic Study of the Electrode/electrolyte Interface" seems to enjoy blowing things up in the name of science. He has also blown up a jelly baby.
Watch the video and let us know what you think!
BEFORE YOU GO
PHOTO GALLERY
Ping Pong Physics Explosion (non-historical reenactment)