Devoted Directioners love to feel closer to their favorite band with One Direction T-shirts, jewelry, Converses and almost every other imaginable item of merchandise -- including an immortalization of the five boys in a set of One Direction dolls. Now, the latest piece of fan gear is a new line of colorful UGG boots that come in a variety of pastel shades and contain a large "1D" logo on the calf. But it seems that many fans find the boots more laughable than wearable.
Distributed by Australian beach supplies retailer Between the Flags, the boots are the first piece to debut in a new One Direction surf wear collection. The line will also include flip flops, shorts, plaid shirts and more.
Hilarious commentary on the UGGs circulated among the group's Twitter fanbase this week (for instance, "I'd rather run around naked than wear the 1D UGG boots"). Scroll down for a full photo of the footwear in question, and click through the slideshow below for some of the funniest fan responses.
Directioners also took to Tumblr to express their amusement, posting photos of the boots along with captions like "hashtag can u not" and "STOP THIS NONSENSE."
What do you think of the One Direction UGG boots? Would you ever wear them? Tell us in the comments below or tweet @HuffPostTeen!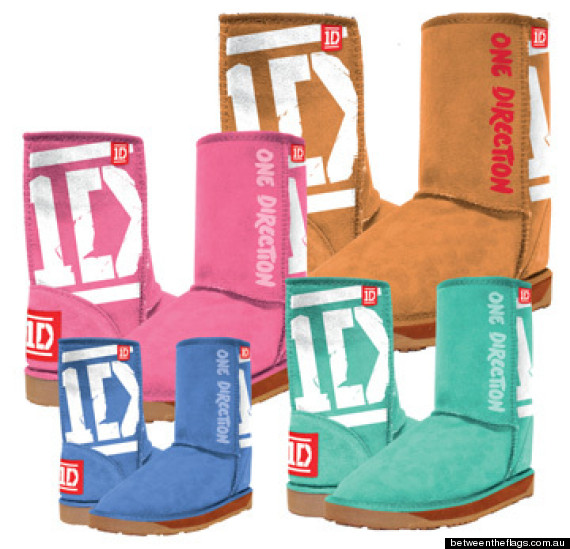 BEFORE YOU GO
PHOTO GALLERY
Directioners React To 1D Uggs