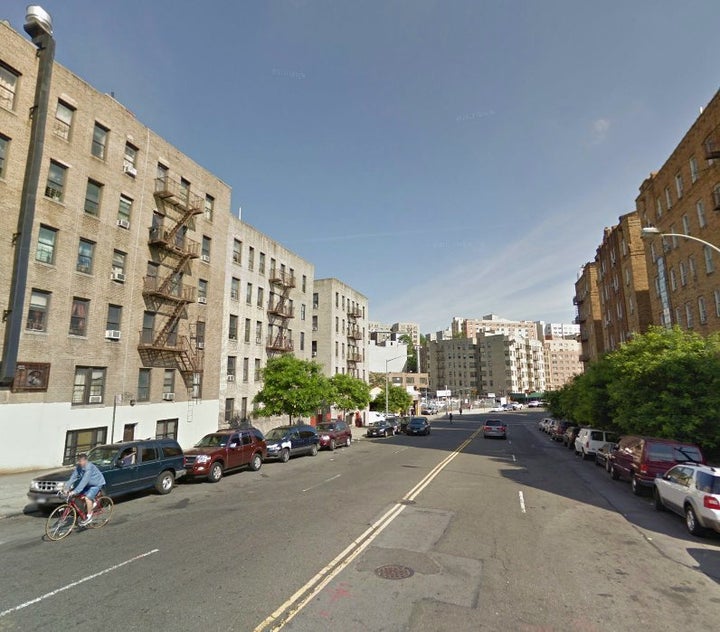 The body of a 34-year-old woman was discovered in a plastic bin in the Bronx Wednesday. Tihesha Savage, a mother of two, was found by a building superintendant with a gunshot wound to the back of her head on Macombs Road just after 9 a.m, in Mt. Eden. Her body had been stuffed inside a storage container and covered with a blanket.
Her body was identified by her 16-year-old son, who is also the focus of the NYPD's investigation of the incident.
According to ABC, area residents say the 16-year-old "was walking around the scene in a daze [Wednesday] morning."
In a surveillance video obtained by police, a male can be seen dragging the bin across the street.
Police sources tell The Daily News cops were called to Savage's apartment in July 2011 after an argument between her and her son.
29-year-old Kevin McCorke, who lived two doors down from Savage, saw the 16-year-old and Savage's younger daughter being led away by police Wednesday morning. The little girl, holding a teddy bear, asked McCorke, "Where's my Mommy?"
McCorke remembered Savage, who many referred to simply as T, as well-liked. "She was a sweet person," he told The Wall Street Journal. "She stayed to herself a lot. If she wasn't taking her daughter to school, she was in the house," he said. "This is cruel. This is a crazy neighborhood."